Back to top
West Coast Joint Assessment Team Meets on Natural Resource Damage Assessment (NRDA) as it Relates to Oil Spills
NOVEMBER 30, 2018 — West Coast federal and state trustees and oil industry representatives convened in Portland, Oregon, for the West Coast Joint Assessment Team (JAT) meeting on November 27.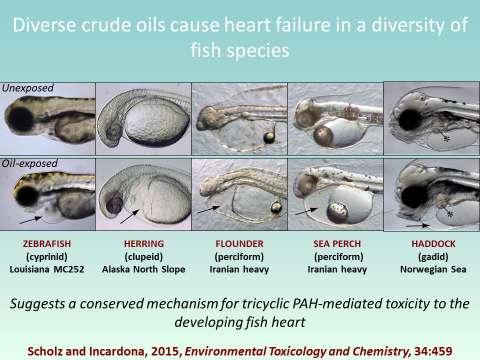 The JAT is a forum for trustees and industry to coordinate on Natural Resource Damage Assessment (NRDA) planning and approaches related to oil spills. This meeting highlighted advances in policy, technology, and aquatic toxicology and highlighted NOAA partnerships in conducting NRDAs. The Northwest Fisheries Science Center presented on their cutting edge research and future directions in assessing lethal and sub-lethal effects to fish exposed to oil. NOAA National Environmental Satellite, Data, and Information Service (NESDIS), Satellite Analysis Branch, provided an overview of detecting marine oil in a wide range of satellite imagery. The U.S. Coast Guard utilizes this imagery in evaluating potential oil releases. Liquid Robotics discussed their wave glider platform, capable of traveling thousands of miles across the ocean and collecting a wide range of environmental data. The U.S. Coast Guard National Pollution Fund Center reviewed their approach in working with trustees to support damage assessments and how trustees can strengthen relationships with the response community.
For more information, contact Marla Steinhoff.