NOAA Studies Documenting the Impacts of the Deepwater Horizon Oil Spill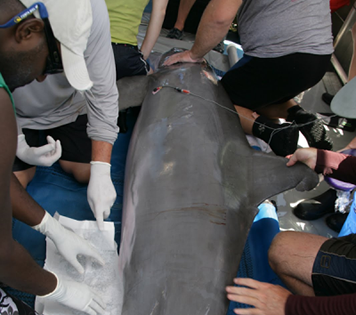 The 2010 Deepwater Horizon oil spill was the largest offshore oil spill in U.S. history, releasing millions of barrels of oil into the Gulf of Mexico.
As caretakers of the critical resources damaged by the spill, the state and federal trustees, including our scientific colleagues at universities and institutions around the Gulf, are engaged in a rigorous, scientific process of injury assessment.
Years after the spill, we are still analyzing the data, conducting studies, and evaluating what happened. NOAA's efforts in this regard have generated tens of thousands of samples, millions of analytical results, and more than a dozen studies published so far.
The Natural Resource Damage Assessment (NRDA) process is a thorough and time-consuming process by which we evaluate the best scientific evidence available to ensure we understand the injuries caused by the spill, as well as the most appropriate means to restore those injuries and to compensate for the lost use of the Gulf's resources while they are injured.
Below are the published results of NOAA's efforts as of 2017. These studies help advance general scientific understanding and were paid for, partly, or entirely, by NRDA funding. These studies have been published in the following peer-reviewed scientific journals.
Deep Sea Corals and Benthos
Fish and Invertebrate Toxicity
Marine Mammals
Natural Resources Economic Value
Oil, Fate, Transport, and Fingerprinting
Sea Turtles
Shoreline Species and Habitats