Follow Along with the State Department's Our Ocean 2014 Conference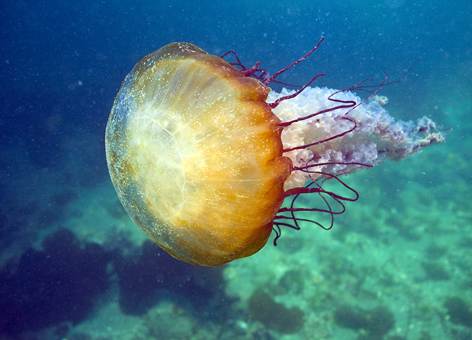 JUNE 16, 2014 -- You already know how much the ocean does for you and how important it is to both celebrate and protect it. The U.S. Department of State also realizes this importance and, as a result, is hosting the Our Ocean Conference in Washington, DC from June 16–17, 2014. According to ourocean2014.state.gov:
We will bring together individuals, experts, practitioners, advocates, lawmakers, and the international ocean and foreign policy communities to gather lessons learned, share the best science, offer unique perspectives, and demonstrate effective actions. We aim to chart a way forward, working individually and together, to protect "Our Ocean."
Watch a message about the conference and find out how you can help from Secretary of State John Kerry:
Marine pollution, a topic NOAA's Office of Response and Restoration is very concerned about, is one of three core areas the conference aims to address, along with ocean acidification and sustainable fisheries. When a plastic bag or cigarette butt blows into a river, it can end up flowing to the ocean, where it endangers marine life. The problem is global, but mitigation is local. It's in our hands to reduce marine debris—our trash in our ocean—at its source. Learn more about the debris filling our seas by reading about the challenges and solutions in this Our Ocean conference document [PDF], by visiting marinedebris.noaa.gov, and by watching the video below:
On the Our Ocean 2014 website, you also can submit your own pledge to protect the ocean, whether that means volunteering to clean up a beach or tracing the sustainability of the seafood you eat. Plus, you can show your support for the ocean by sharing a photo that inspires your dedication to our ocean. (If you're looking for inspiration, try the images in our Flickr stream.) The State Department says all you have to do to participate is:
Post your photo to your favorite social media platform using the hashtag #OurOcean2014 or add it to the OurOcean2014 group on Flickr. We will be keeping an eye out for photos using the hashtag and will choose some of the photos to be featured at the Our Ocean conference in Washington on June 16-17.
Check out the program schedule and watch the conference streaming live starting at 9:30 a.m. Eastern on Monday and Tuesday at state.gov/ourocean.