Parts of the U.S. Government are closed. However, because the information this site provides is necessary to protect life and property, it will be updated and maintained during the Federal Government shutdown. For critical weather information, please visit
www.weather.gov
. To learn more, see
www.commerce.gov
.
This Is How We Help Make the Ocean a Better Place for Coral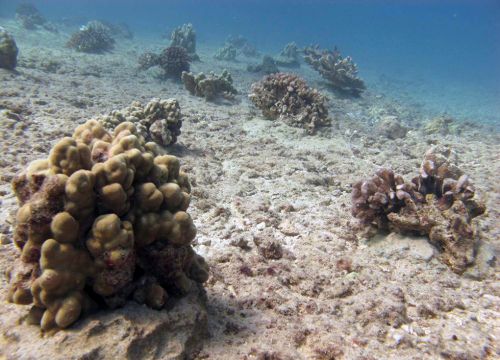 JUNE 8, 2015 -- The ocean on its own is an amazing place. Which is why we humans like to explore it, from its warm, sandy beaches to its dark, mysterious depths. But when humans are involved, things can and often do go wrong. That's where we come in. Our corner of NOAA helps figure out what impacts have happened and what restoration is needed to make up for them when humans create a mess of the ocean, from oil spills to ship groundings. In honor of World Ocean Day, here are a few ways we at NOAA make the ocean a better place for corals when ships accidentally turn them into undersea roadkill. First, we literally vacuum up broken coral and rubble from the seafloor after ships run into and get stuck on coral reefs. The ships end up crushing corals' calcium carbonate homes, often carpeting the seafloor with rubble that needs to be removed for three reasons.
To prevent it from smashing into healthy coral nearby.
To clear space for re-attaching coral during restoration.
To allow for tiny, free-floating coral babies to settle in the cleared area and start growing.
Check it out: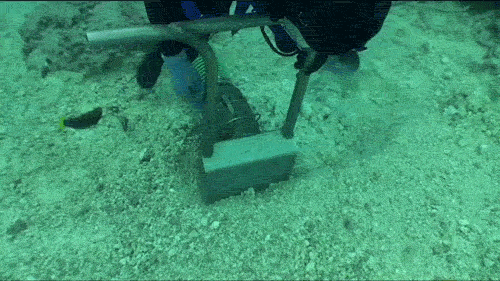 Sometimes, however, the broken bits get stuck in the suction tube, and you have to give it a good shake to get things moving.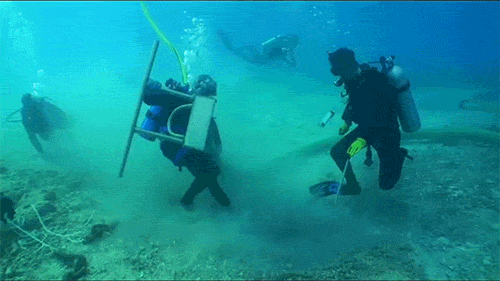 Next, we save as many dislodged and knocked over corals as we can. In this case, popping them into a giant underwater basket that a boat pulls to the final restoration site.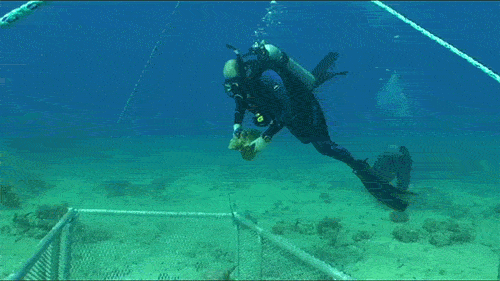 Sometimes we use "coral nurseries" to regrow corals to replace the ones that were damaged. This is what that can look like: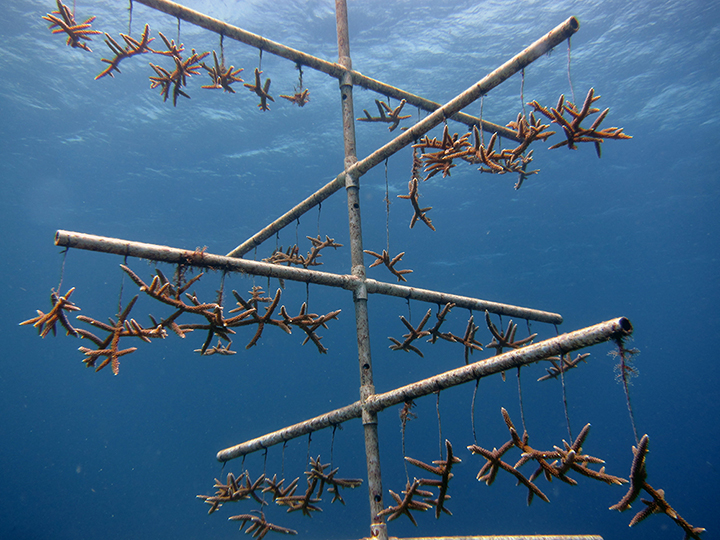 Then, we cement healthy corals to the seafloor, but first we have to prepare the area, which includes scrubbing a spot for the cement and coral to stick to.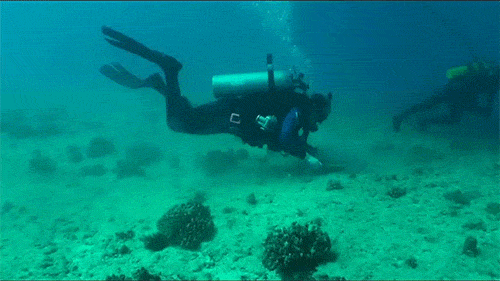 (And if that doesn't work very well, we'll bring out a power washer to get the job done.)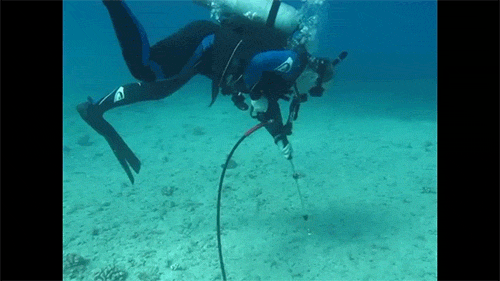 Finally, we're ready for the bucket of cement and the healthy coral.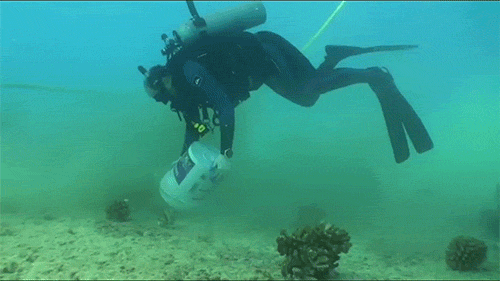 Instead of cement, we may also use epoxy, nails, or cable ties to secure corals to the ocean floor. After all that work, the seafloor goes from looking like this: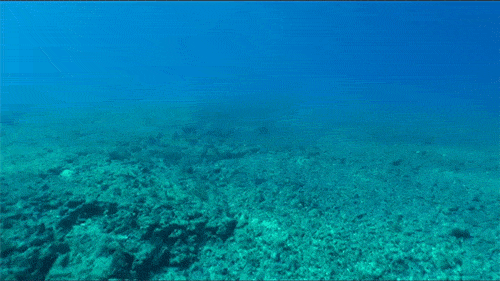 To this: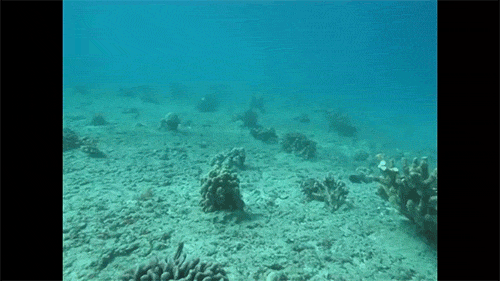 Ta-da! Good as new, or at least, on its way back to being good-as-new. When that's not enough to make up for all the harm done to coral reefs hit by ships, we look for other restoration projects to help corals in the area, like this project to vacuum invasive algae off of coral reefs in Oahu. Watch how this device, dubbed the "Super Sucker," works to efficiently remove the yellow-brown algae that is smothering the corals:
Or, as another example of a coral restoration project, we set sail each year to the remote Papahānaumokuākea Marine National Monument in the Northwestern Hawaiian Islands to pull more than 50 tons of giant, abandoned fishing nets off of the pristine coral reefs. In 2014, that included removing an 11 ton "monster net" from a reef:
For the most part, the coral restoration you've seen here was completed by NOAA and our partners, beginning in October 2013 and wrapping up in April 2014. These corals were damaged off the Hawaiian island of Oahu in February of 2010 when the cargo ship M/V VogeTrader ran aground and was later removed from a coral reef in Kalaeloa/Barber's Point Harbor.