Marine Debris Student Art Contest Winners Announced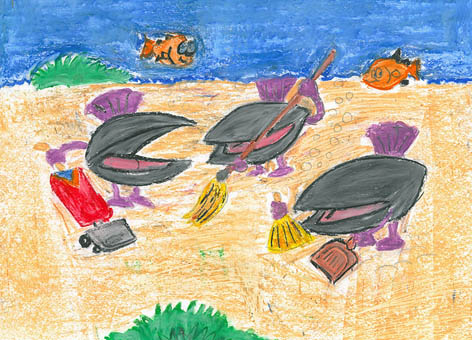 MARCH 26, 2013 -- The NOAA Marine Debris Program has announced the winners for their annual "Keep the Sea Free of Debris!" Art Contest.
As part of their mission to educate the public about the effects of marine debris, they hold an art contest open to kindergarten through 8th grade students. Students are asked to answer two questions in their art submissions: How does marine debris impact you? What are you doing about it?
This year, the NOAA Marine Debris Program received more than 600 hundred entries from 21 states across the nation. The 13 winners will be featured in the upcoming 2014 marine debris planner, due out later this year.
View all of the winning entries on Flickr.
You can download a digital copy of the 2013 planner [PDF, 52.2MB], which features the winners from the previous year's art contest.
The NOAA Marine Debris Program, a division of the Office of Response and Restoration, supports national and international efforts to research, prevent, and reduce the impacts of marine debris.