NOAA and Canadian Partners Share Arctic Data Across Borders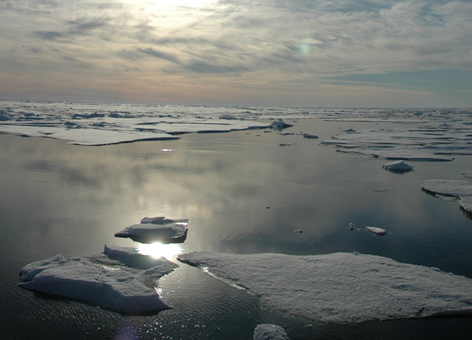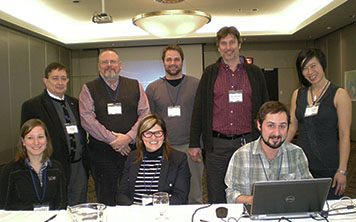 MARCH 8, 2013 -- The United States and our neighbors to the north in Canada share a border approximately 5,525 miles long. Some 1,538 miles (or roughly 28%) of which are shared with the State of Alaska alone.
And with this shared boundary comes shared natural resources, shared interests, and the need for a shared understanding of how we can work together to protect our communities, wildlife, and environment from the escalating risk of oil spills and other accidents in the Arctic.
To that end, NOAA's Office of Response and Restoration co-hosted a workshop in Edmonton, Alberta, Canada, with the Inuvialuit Settlement Region Joint Secretariat (a Canadian delegate representing aboriginal interests to the Arctic Council) and the University of New Hampshire's Coastal Response Research Center from February 12–13, 2013.
The goal was to bring together representatives from both the U.S. and Canada to examine the potential for incorporating Canadian data into NOAA's online mapping tool, Arctic ERMA®.
Arctic ERMA (Environmental Response Management Application) is an online Geographic Information Systems (GIS) tool being used to prepare and plan for Arctic pollution response, assessment, and environmental restoration. ERMA brings together critical information needed for an effective emergency response in the Arctic's distinctive conditions, such as the extent and concentration of sea ice, locations of ports and oil and gas pipelines, and vulnerable environmental resources which could be harmed by an oil spill.
Discussions at the workshop focused on identifying the regional gaps in data in Arctic ERMA, usable data formats, and how to improve functionality and access to information and tools that would help in the case of an oil spill or environmental accident. Workshop participants spanned multiple areas of expertise: government emergency responders, environmental protection and fisheries managers, weather and natural resource agencies, private industry, non-governmental organizations, local indigenous communities, and universities.
By the end, the workshop improved our understanding of U.S. and Canadian data management practices and systems, how we identify both the data that are available and still needed, and what the long-term training needs are for Arctic communities. We also discussed at length how to better incorporate traditional local knowledge about landscapes and natural resources in Arctic ERMA. We hope that engaging in these conversations and building strong relationships today will promote the kind of cooperation and collaboration that will carry us through any environmental emergencies in the future.
This joint workshop is a project under the Arctic Council's Emergency, Prevention, Preparedness and Response Working Group and under the agreement between Environment Canada and NOAA. Learn more about how the Office of Response and Restoration is preparing for oil spills and other pollution incidents in the Arctic.