NOAA's Role in the North Atlantic Regional Collaboration Team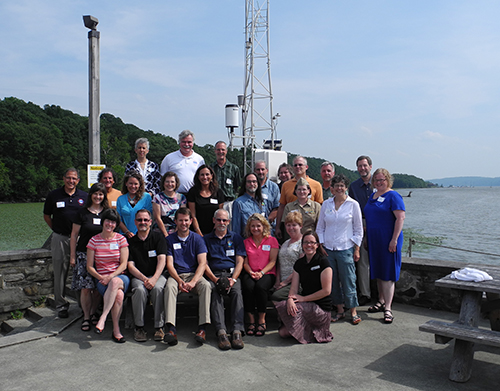 The annual North Atlantic Regional Collaboration Team (NART) meeting on June 8-9, 2014, was held at the Norrie Point Environmental Center, part of the Hudson River National Estuarine Research Reserve.
NOAA established the Regional Collaboration effort in 2006 to support integrated, regionally-tailored implementation of NOAA-wide programmatic priorities and to provide a more systematic approach to both internal and external communications. The goals of Regional Collaboration are to identify stakeholder needs, build capacity for integration of NOAA products and services to address these needs, and support a workforce operating with shared awareness and understanding of cross agency missions and capabilities.
OR&R is helping to broaden regional NOAA's understanding of OR&R activities, and also to facilitate coordinated NOAA participation in the Urban Water Federal Partnership. A major objective of the annual meeting was to learn about NOAA's work in and around the Hudson River Watershed. Lisa Rosman presented on NOAA efforts on contaminant assessment/remediation and NRDA activities in the Hudson with emphasis on the Hudson River PCBs, Marathon Battery, and Quanta Resources Superfund Sites. Ed Levine also provided information on emergency response roles and activities and specifically discussed issues associated with transportation of crude oil in the Hudson watershed and Environmental Sensitivity Index mapping activities.
Potential FY15 projects were discussed, and OR&R proposed projects of (1) interagency coordination as part of an all hazard response exercise in the Region and (2) increased NOAA coordination and participation at designated Urban Water Federal Partnership locations in the region (including Washington D.C., Baltimore, Philadelphia, Newark, New York, and Boston) were selected as Tier II projects. OR&R was invited and encouraged to work with the ecosystems and resiliency sub-teams to help NOS further address NOAA integration and coordination needs at the regional level in the Northeast.
For further information, contact Simeon.Hahn@noaa.gov.
Go back to OR&R Weekly Report.