Sign up for 2014 NOAA Science Camp in Seattle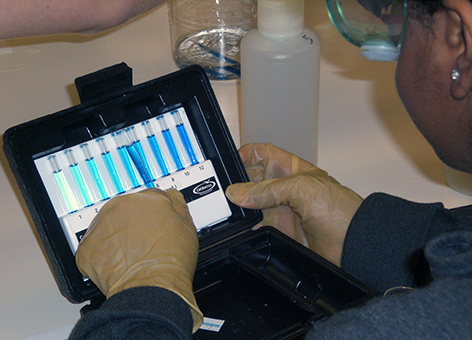 APRIL 30, 2013 -- Registration for this summer's NOAA Science Camp at our Seattle campus is now open. Each year, this week-long, hands-on camp for 7th and 8th graders immerses kids in the wide range of scientific activities going on at NOAA. For example, campers get the chance to solve an environmental mystery with our toxicologists and observe the impacts of oil on (simulated) beaches and wildlife with our oceanographers and biologists. And that's only the beginning:
Get the details:
Who: Youths entering 7th and 8th grades in the fall of 2014.
Where: NOAA's Sand Point Facility on Lake Washington—7600 Sand Point Way NE, Seattle, Washington.
When: Two camp sessions (both weeks have the same content focus)—July 7–11 and July 14–18, 2014. The Junior Leadership Program is two weeks long, and will run July 7–18.
Cost: $250. Camper scholarships to cover half of the registration fee are available.
Too old for NOAA Science Camp? Check out the Junior Leadership Program for teens entering 9th-12th grades in the fall of 2014.