Parts of the U.S. Government are closed. However, because the information this site provides is necessary to protect life and property, it will be updated and maintained during the Federal Government shutdown. For critical weather information, please visit
www.weather.gov
. To learn more, see
www.commerce.gov
.
Tweetchat: Preparing for Arctic Oil Spills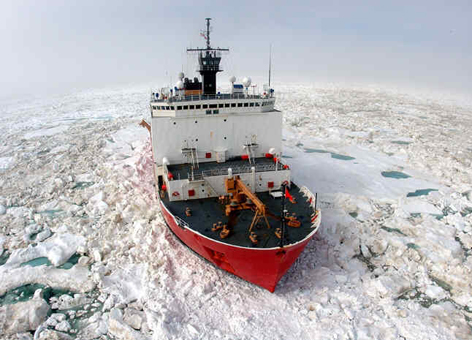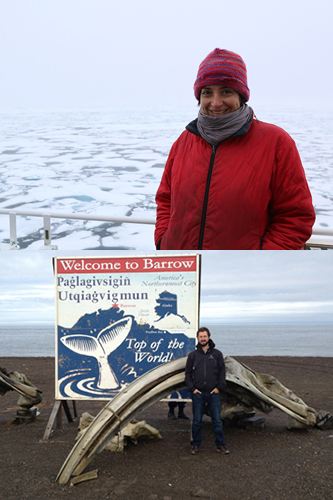 In August of 2014, NOAA's Office of Response and Restoration sent two GIS specialists aboard the U.S. Coast Guard Cutter Healy for an exercise in the Arctic Ocean demonstrating oil spill tools and technologies. Part of NOAA's focus in the exercise was to test the Arctic Environmental Response Management Application (ERMA®), our interactive mapping tool for environmental response data, during a simulated oil spill. Join us as we learn about NOAA's role in the mission and what life was like aboard an icebreaker. Use Twitter to ask questions directly to NOAA GIS specialists Jill Bodnar and Zachary Winters-Staszak. Get answers to questions such as:
What type of technologies did the Coast Guard Research and Development Center (RDC) and NOAA test while aboard the

Healy

and what did we learn?
What was a typical day like on a ship that can break through ice eight feet thick?
Why can't we just simulate an Arctic oil spill at home? What are the benefits of first-hand experience?
Tweetchat Details: What You Need to Know
This Tweetchat occurred on Thursday, September 18, 2014 using the hashtag #ArcticShield14. An archive of the Tweetchat is available online. As Arctic waters continue to lose sea ice each summer, oil-powered activity in the region will be on the rise—along with an increased risk of oil spills. This scientific expedition provided multiple agencies and institutions with the invaluable opportunity to untangle some of the region's knotty logistical challenges on a state-of-the-art Coast Guard icebreaker in the actual Arctic environment. It is one piece of the Coast Guard's broader effort known as Arctic Shield 2014.
About NOAA's Spatial Data Branch
Jill Bodnar is a GIS specialist in the Assessment and Restoration Division of NOAA's Office of Response and Restoration. She is an experienced oil spill responder and has been mapping data during oil spills for more than a decade. This is her first trip to the Arctic. Zachary Winters-Staszak is a GIS specialist in the Assessment and Restoration Division of NOAA's Office of Response and Restoration. While not aboard the Healy, he co-leads an effort to manage data and foster partnerships for Arctic ERMA. This is his second time participating in the annual Arctic Technology Evaluation in support of Arctic Shield. You can listen to him discuss this exercise and NOAA's participation in a NOAA's Ocean Service audio podcast from August 2014. Check out photos from their time aboard the U.S. Coast Guard Cutter Healy.
About Oil Spills and NOAA
Every year NOAA's Office of Response and Restoration (OR&R) responds to more than a hundred oil and chemical spills in U.S. waters. OR&R is a center of expertise in preparing for, evaluating, and responding to threats to coastal environments, including oil and chemical spills, releases from hazardous waste sites, and marine debris. This work also includes determining damage to coastal lands and waters after oil spills and other releases and protecting and restoring marine and coastal areas, including coral reefs. Learn more about how NOAA responds to oil spills and the full range of OR&R's activities in the Arctic.