Back to top
Query Manager
Query Manager was a database standard and query tool developed to manage sediment, tissue, water, and oil chemistry results, as well as sediment and water toxicity data. It was retired in October 2017 and replaced by the Data Integration Visualization Exploration and Reporting (DIVER) application, which has been used by the Office of Response and Restoration for managing analytical chemistry and observational data since 2012. All of the data sets that were in the Query Manager "watershed databases" are now organized and accessed through the DIVER Explorer query tool. To learn about  the DIVER Explorer query tool and how to build queries, map data, and download results, please visit the DIVER page.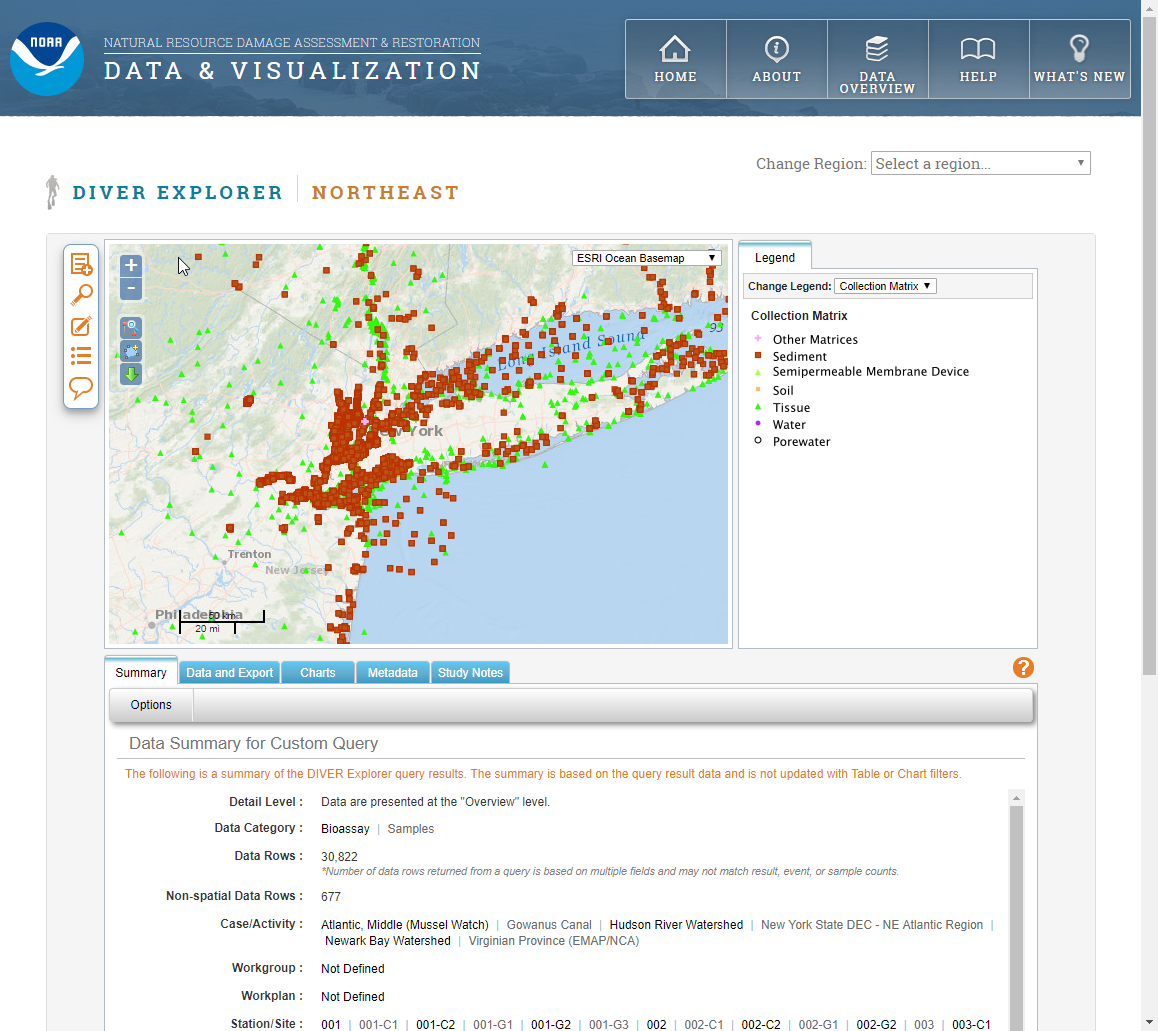 You can also check out the DIVER Data Overview section and download the Environmental Data Specification, which contains details on field definitions, valid values and data dictionaries, and templates for data delivery.
NOAA proudly continues the legacy of Query Manager contaminant data integration to support scientific assessments and analysis. Please contact us at orr.diver@noaa.gov if you have questions about submitting data or using the DIVER Explorer query tools.