Back to top
Marine Debris Program Grantee Illustrates Microplastics Risk Assessment Research
DECEMBER 14, 2018 — From December 3-7, the Marine Debris Program's science team met with FY17 Marine Debris Research Grant recipient, Dr. Beth Polidoro, at Arizona State University to learn about an exciting microplastics project.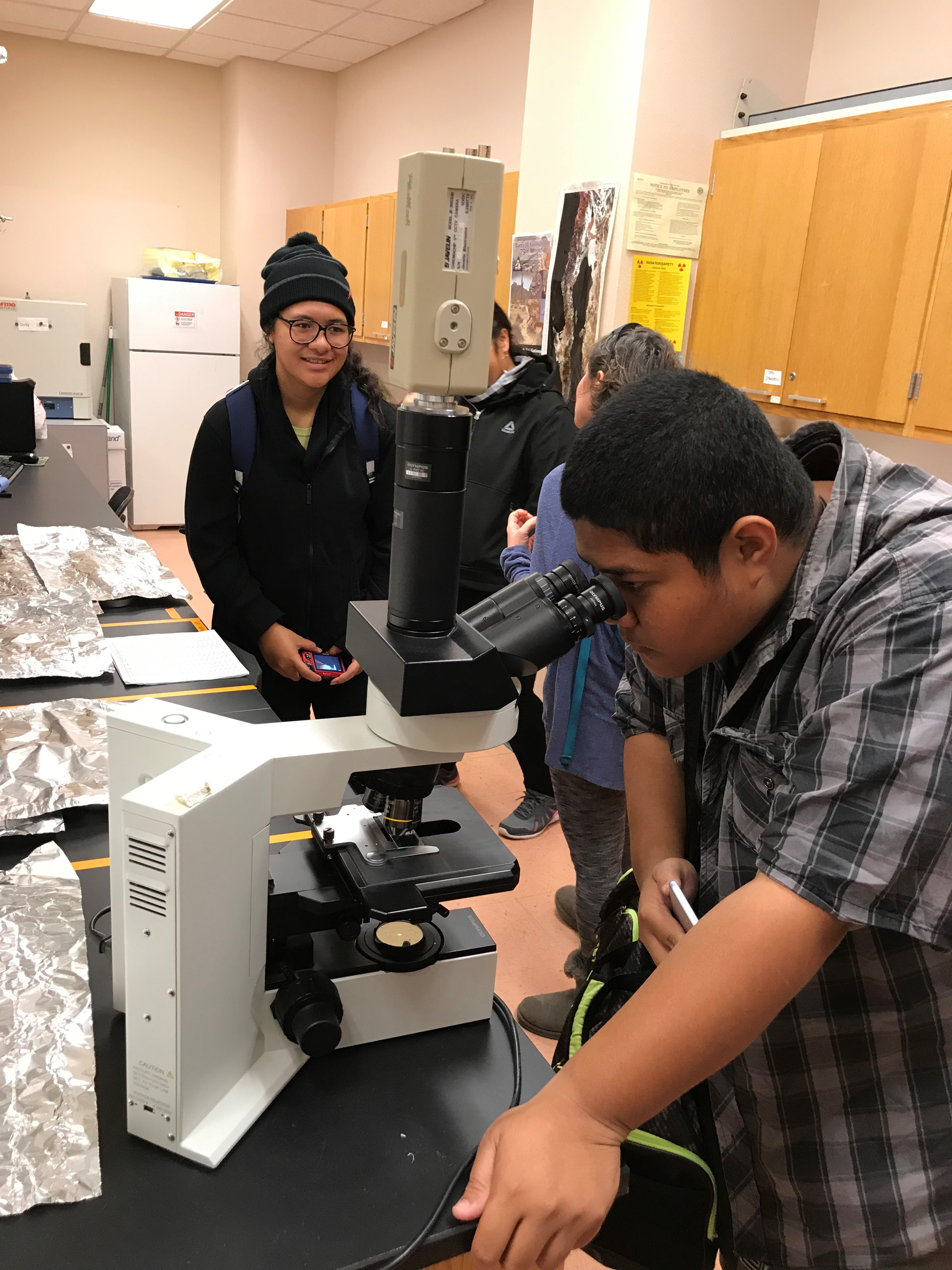 Dr. Polidoro is conducting an in-situ field study on the relationship between microplastics and organic contaminants present in locally consumed bivalve and fish species of American Samoa. This research will inform an island-wide screening-level ecological risk assessment for microplastics in seafood.
As part of the project, two American Samoa Community College students assisted in the field and also flew to Arizona State University that same week to participate in training on laboratory methods for processing and identifying microplastics. During their visit, the Marine Debris Program toured the campus and the analytical laboratory, received a status update on the project, and even participated in a "dry run" exercise of a spatial decision support tool for marine biodiversity and petrochemical vulnerability in the Gulf of Mexico. Dr. Polidoro is still developing this tool, and one of her graduate students plans to adapt it to the Caribbean and incorporate microplastics vulnerability as an additional variable.
For more information, please contact Amy.Uhrin@noaa.gov.