Back to top
Marine Debris Program Participates in Connecticut Microfiber Working Group
SEPTEMBER 28, 2018 — On September 18, the NOAA Marine Debris Program's Northeast Regional Coordinator, Demi Fox, traveled to Hartford to participate in a state working group on synthetic microfibers.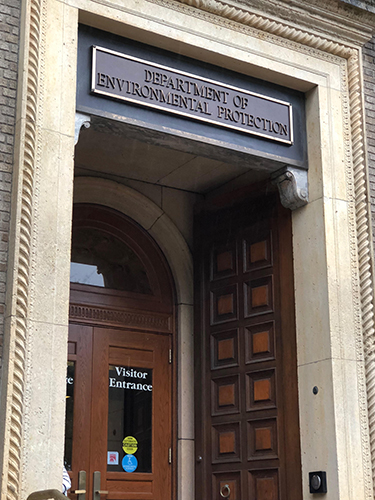 This working group was established by Connecticut Bill 341, which requires the Connecticut Department of Energy and Environmental Protection to convene a group of apparel industry professionals and the environmental community for the purpose of raising awareness around clothing fiber pollution and the impacts of plastic microfibers on the state's waterways.
Representatives from state and federal agencies, universities, clothing manufacturers, and non-profit organizations heard presentations on the current state of microfiber science and discussed how to relay both accurate facts and feasible solutions to the public.
Bill cosponsor Senator Ted Kennedy Jr., who attended the meeting, noted, "Other states are looking to what we are doing." Working group members agreed that sharing positive messages with proactive actions was the best way forward. The next working group meeting will be held in November.
For more information, please contact Demi.Fox@noaa.gov.