Back to top
Marine Debris Program Participates in Floating Marine Macro Litter Workshop
FEBRUARY 22, 2019 — On February 14 – 16, the Marine Debris Program's Chief Scientist, Amy V. Urhin, participated in the Floating Marine Macro Litter Workshop held in Rome, Italy.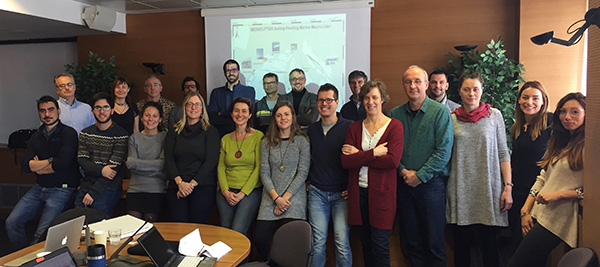 The workshop was hosted by Italy's Istituto Superiore per la Protezione e la Ricerca Ambientale and sponsored by the European Commission's Joint Research Centre. The purpose of the workshop was to review the status of current MEDSEALITTER projects devoted to the development of floating macro litter monitoring protocols for use in Mediterranean Marine Protected Areas.
The workshop focused on refining protocols for visual observations from small boats, ferries, and light aircraft, as well as litter classification from images collected from cameras mounted to vessels and fixed structures, drones, and satellites. MEDSEALITTER is a trans-national collaborative research program to combat marine litter in the Mediterranean Sea, with the majority of funding coming from the European Union Programme of European Regional Cooperation and additional national funds.
For more information, please contact Amy.Urhin@noaa.gov