Back to top
Marine Debris Program Participates in Virtual Classroom Event on Ocean Plastics
SEPTEMBER 21, 2018 — On September 13, Sherry Lippiatt, California Regional Coordinator for the Marine Debris Program, participated in a virtual classroom event for Exploring by the Seat of Your Pants.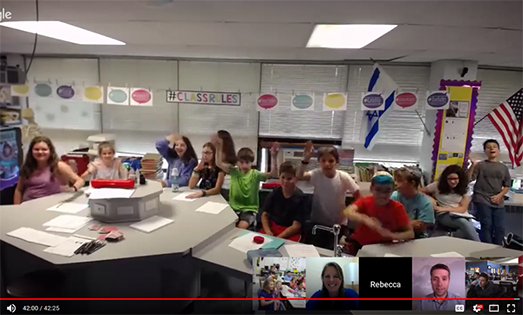 The event is part of a weeks-long focus on "Ocean Plastics." Classrooms tuned in live from Texas, North Carolina, Ontario, and Connecticut. Sherry gave a brief presentation on her background, the marine debris issue, solutions, and how students can get involved. Students asked hard-hitting questions on issues including society's use of single-use plastics, the impacts of debris on marine life, and how to pursue a career at NOAA.
For further information, contact Sherry.Lippiatt@noaa.gov.