Back to top
Marine Debris Removal Project CLEANS UP after Mardi Gras
MARCH 15, 2019 — On March 9, 2019, the Marine Debris Program's Gulf of Mexico Regional Coordinator, Caitlin Wessel, attended the Mobile Baykeeper's post-Mardi Gras cleanup on One Mile Creek in downtown Mobile, Alabama.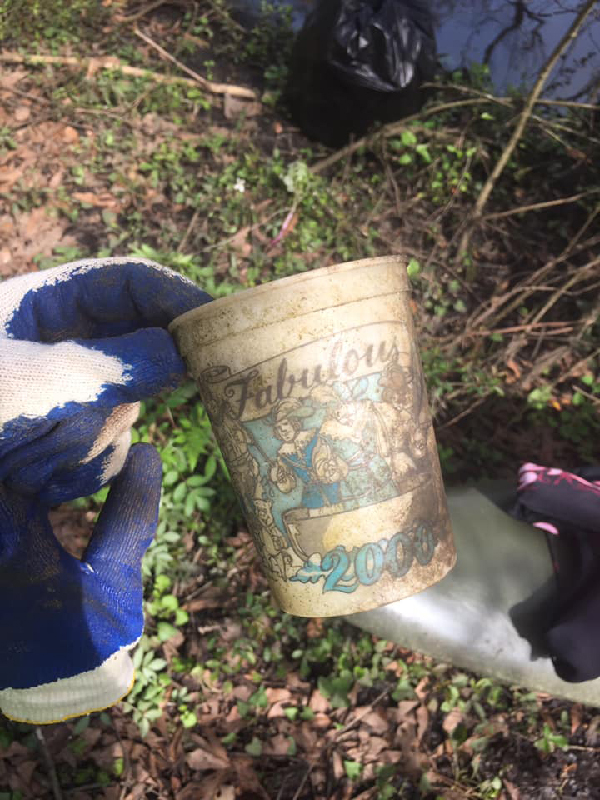 This cleanup was part of Mobile Baykeeper's two-year grant from the NOAA Marine Debris Program to help Mobile move toward a Litter-Free Mardi Gras.
Together, 68 volunteers removed over 113 bags of legacy debris, including a Mardi Gras cup from the Mystic Stripers Society that was thrown from a float in 2000! As part of its "Litter-Free Mardi Gras" grant, the Mobile Baykeeper is also working with the City of Mobile to install storm drain covers along parade routes and litter-getter traps in One Mile Creek. Additionally, they are educating the community through a large public awareness campaign. In the words of the Mobile Baykeeper, "Party on…just pick it up!"
For more information, please contact Caitlin.Wessel@noaa.gov.
more images