Back to top
NOAA and Co-Trustees Announced Natural Resource Damage Settlement at Port Gardner Bay Area in Washington State
FEBRUARY 2, 2018 — NOAA, together with co-trustees U.S. Fish and Wildlife Service, State of Washington Department of Natural Resources, and the Suquamish Tribe, and the Tulalip Tribes announced natural resource damage settlements totaling more than $4 million from three separate companies - Jeld-Wen, Inc., Kimberly Clark Corp., and Weyerhaeuser NR Company - on January 25, 2018.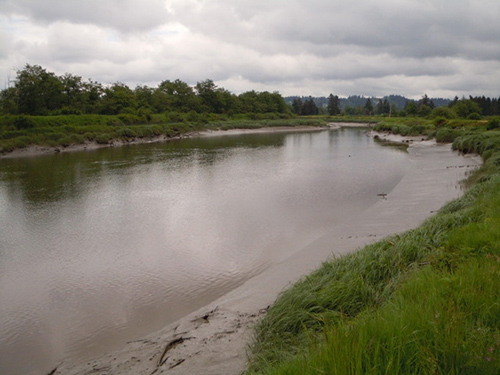 The settlements will resolve claims for natural resource damages in the Port Gardner Bay Area of Washington State. The companies are liable for historic industrial discharges of chemicals that caused injury to public natural resources.
The co-trustees will jointly manage the funds to implement restoration projects described in the Final Damage Assessment Restoration Plan and Environmental Assessment.  These projects will focus on preserving and enhancing wetlands like marsh, intertidal mudflat, floodplains and riparian habitat. They will involve citizens, engage local partnerships, and continue to protect habitat from further damage.
The settlement document is a consent decree. The public is welcome to comment on the consent decree from January 1, 2018, to March 2, 2018.  After review of the public comments, the consent decree will be subject to final approval by the court.
For more information, contact Tom.Brosnan@noaa.gov.