Back to top
NOAA Marine Debris Program Hosts Maryland Emergency Response Workshop
AUG. 31, 2018 — On Aug. 16, the NOAA Marine Debris Program hosted a Maryland Regional Response Planning workshop at the Annapolis Mariner's Museum. Thirty-three individuals representing federal, state, and local government attended and crafted a vision for Maryland's new emergency response guide.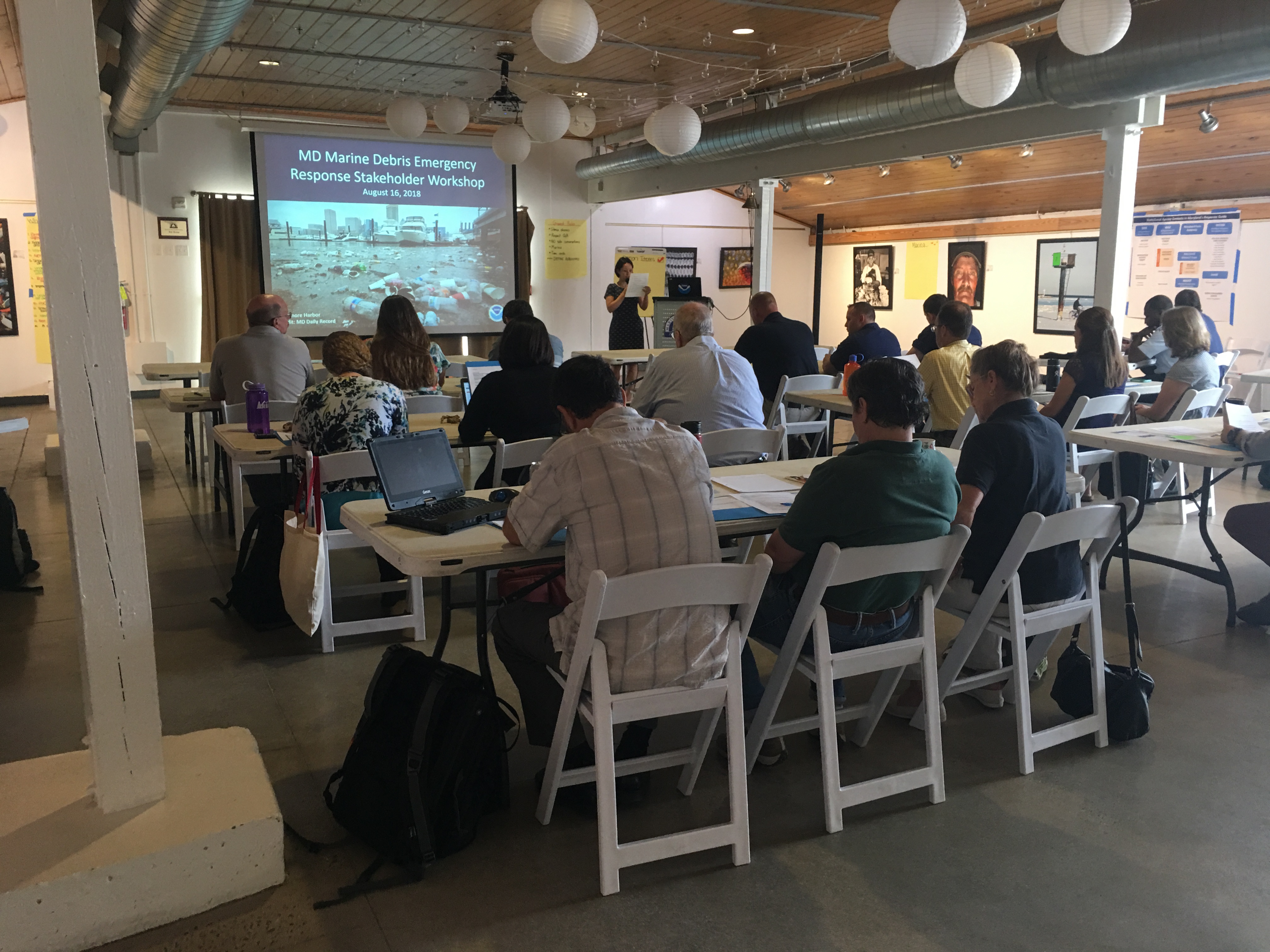 Participants verified agency roles and responsibilities, identified waterway debris response challenges, and shared content they would like to see in the response guide. Additionally, they were invited to comment on draft guidance documents, update contact information, network, brainstorm recommended actions, and identify remaining gaps/needs related to incident waterway debris response.
Participants engaged in thoughtful discussion, with the following observations:
It is difficult to identify the responsible party for certain debris resulting from an incident. Coordination between agencies is complex.
Public education is needed to change misconceptions about debris removal from sensitive areas.
Incident waterway debris response must be included in existing trainings and exercises. The list of audience members should be expanded to include all involved response agencies.
A draft guide for Maryland is in progress and will include feedback captured from the recent workshop, as well as updated contact information from participating agencies. Additional information about the Marine Debris Program's current emergency response efforts is available here. For further information, contact Jason.Rolfe@noaa.gov or Jessica.Conway@noaa.gov.