Back to top
NOAA OR&R Providing Scientific Support as Hurricane Florence Continues to Impact the Carolinas
SEPT. 14, 2018 — As Hurricane Florence continues to impact North Carolina and South Carolina throughout Friday, NOAA's Office of Response and Restoration is beginning to deploy personnel on scene to provide NOAA scientific support to the U.S. Coast Guard.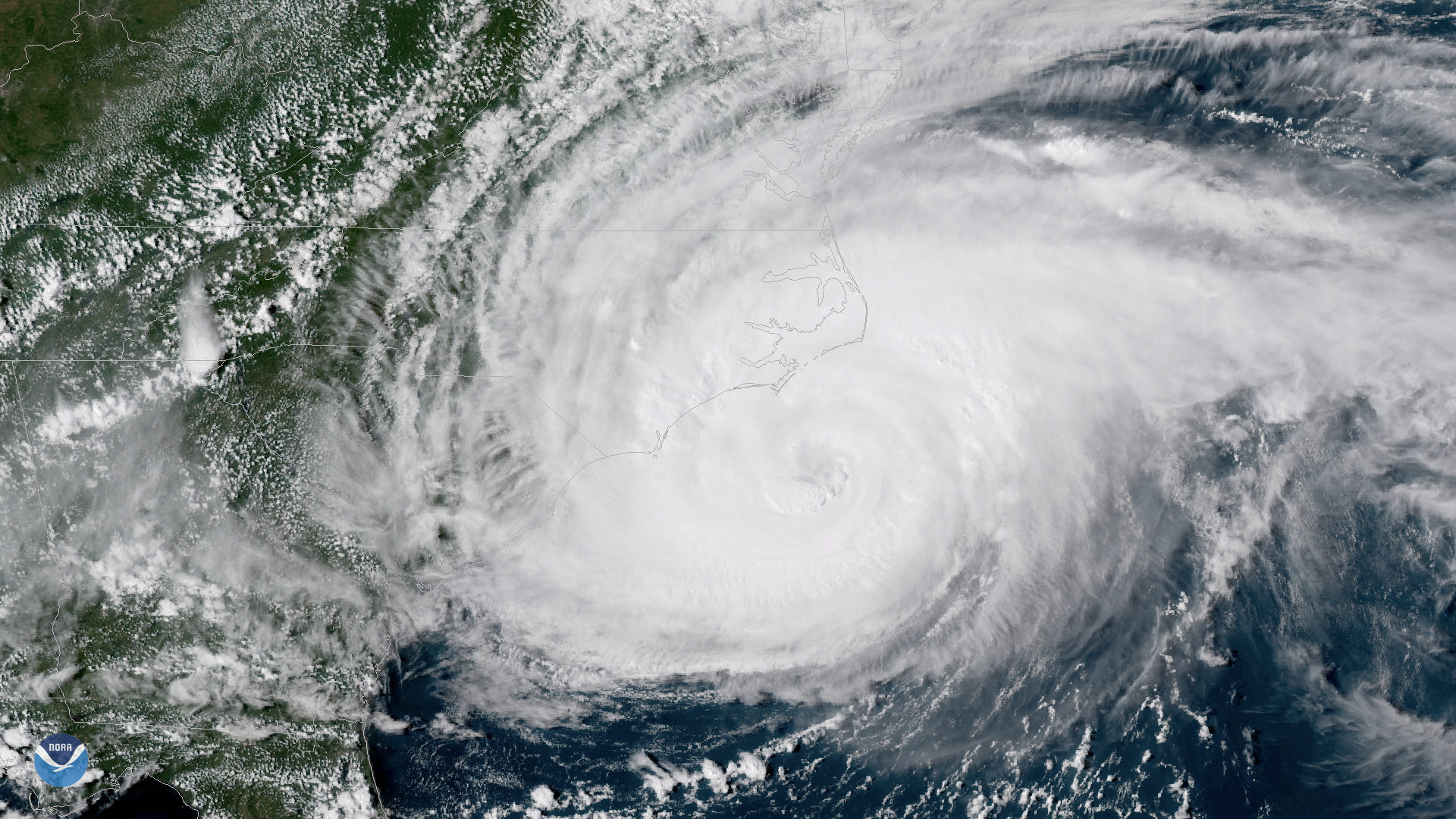 Hurricane Florence made landfall this morning near Wrightsville Beach, North Carolina after downgrading to a Category 1 storm — though the hurricane remains a life-threatening event and has caused severe flooding and left hundreds of thousands of people without power. Florence was moving slowly westward at 6 mph with sustained winds of 90 mph when it made landfall. Heavy rainfall, upwards of 20 inches in some locations, is expected to continue and will cause severe flooding across portions of the Carolinas into the weekend.
OR&R personnel will focus on  pollution-related assistance — though responders will likely not be able to assess the full scope of the storm's impacts until next week at the earliest. In previous hurricanes, NOAA has assisted the U.S. Coast Guard with information management, derelict vessels, oil spills, hazardous material releases, and marine debris.
In addition to household hazardous materials, commercial oil, and other materials, the area of impact has a significant number of waste lagoons associated with the agricultural industry which are also a pollution concern. The Environmental Protection Agency has also been deployed to assist with Emergency Support Function (ESF) 10 for Oil and Hazardous Substances response efforts, and has identified 40 Superfund sites, oil sites, and other facilities that pose a pollution risk.
Weather conditions are still severe.  
"Once weather subsides and conditions become safe for first responders, we will begin search and rescue, focus on environmental impacts and begin the process to re-open our ports," said Capt. Bion Stewart, incident commander of the Coast Guard's Hurricane Florence response in North Carolina, in a Coast Guard press release.
OR&R is expecting to be supporting three command posts, though the mission and the response needs are still evolving. To stay up to date on Hurricane Florence's movement, visit the National Hurricane Center or the Hurricane Florence QuickLook.