Back to top
Characteristic Coastal Habitats: Choosing Spill Response Alternatives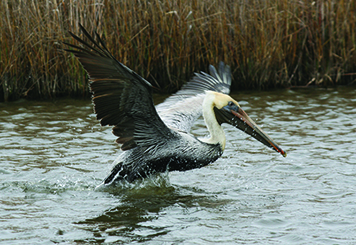 This is a job aid designed for anyone who needs to decide if, where, when, and how to remove oil from coastal habitats. It illustrates typical attributes of North American coastal habitats at risk from oil spills.
The text describes each habitat and discusses how oil is likely to behave there, and considerations for treating oil. The guide is especially useful for people participating in cleanup assessment as part of an Environmental Unit within the Incident Command System (ICS).
This job aid is available in English and Spanish.
View and Print the Job Aid:
Characteristic Coastal Habitats: Choosing Spill Response Alternatives [PDF, 5.1 MB]: Updated in June 2010; reprinted in March 2017.
Hábitats Costeros Característicos: Selección de Alternativas para Responder a Derrames de Petróleo [PDF, 3.8 MB]: In Spanish, published in 2001.
Order a Copy: You can also order a free laminated copy of the job aid by contacting our Photos and Orders Specialist by email or by phone (206.526.6558).
More Information about Job Aids
Job Aids for Spill Response: Learn more about the job aids that OR&R has created to help oil spill responders complete their response tasks.