Back to top
Trajectory Analysis Handbook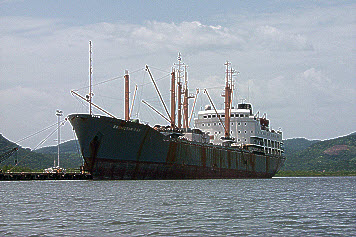 "Where will the oil go?" and "When will it get there?" are important questions asked during an oil spill response. This 2002 guide, available in English and Spanish, describes the basic concepts involved in analyzing the forecasted trajectory of spilled oil, including an overview of the physical processes that affect oil movement and behavior in the marine environment.
It can help the spill responder and planner understand physical processes and potential uncertainties as they incorporate trajectory analysis into the response.
This job aid is available in English and Spanish.
View and Print the Job Aid:
Trajectory Analysis Handbook [PDF, 2.6 MB]: Published in 2002*.
Manual de Analisis de Trayectorias [PDF, 3.9 MB]: In Spanish, published in 2002*.
Order a Copy: We're sorry, but bound copies of the handbook will no longer be produced.
More Information about Job Aids
Job Aids for Spill Response: Learn more about the job aids that OR&R has created to help oil spill responders complete their response tasks.
* While this Job Aid is dated, the content is still correct. It provides good information for those involved with, or wanting to learn more about, trajectory analysis. [Back to top]