Back to top
OR&R Outreach and Communications: Looking Ahead at Fiscal Year 2019
OCTOBER 5, 2018 — On September 19-20, OR&R's Outreach and Communications team, including representatives from all four programs, met in Seattle to review work done in FY18 and to create an action plan for FY19.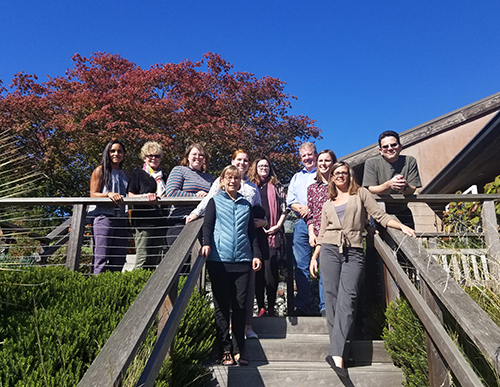 The meeting kicked off with a question and answer session with OR&R director, Dave Westerholm. Following Dave's talk was a Google Hangout with Shawn Choy, of NOS Policy and Constituent Affairs, and Michael Jarvis of NOAA's Office of Legislative and Intergovernmental Affairs to review communications efforts made in the past year as well as opportunities for FY19. Similarly, we spent an hour reviewing FY18's successes and challenges, as well as potential future work with Kate Nielsen and Troy Kitch of the NOS Communication and Education Division, and Keeley Belva of NOAA Public Affairs. With review and analysis covering most of the first day, the second was devoted to drafting an action plan for FY19. A highlight of this annual meeting is also to finalize plans for OR&R campaigns and events for the coming year and developing metrics for success.
In the very near future, we will be publishing our new outreach action plan, a list of new campaigns and events, and unveiling the new look of the OR&R website, an FY18 project.
Thanks so much to the individuals mentioned above for calling in from Silver Spring to make this a very productive meeting!
For further information, contact Vicki.Loe@noaa.gov.