Back to top
OR&R Presents at BlueTech Week's Marine Debris Solutions Conference
NOVEMBER 9, 2018 — On November 6, the Marine Debris Program's California Regional Coordinator, Sherry Lippiatt, gave the morning keynote for the Marine Debris Solutions Conference in San Diego, California.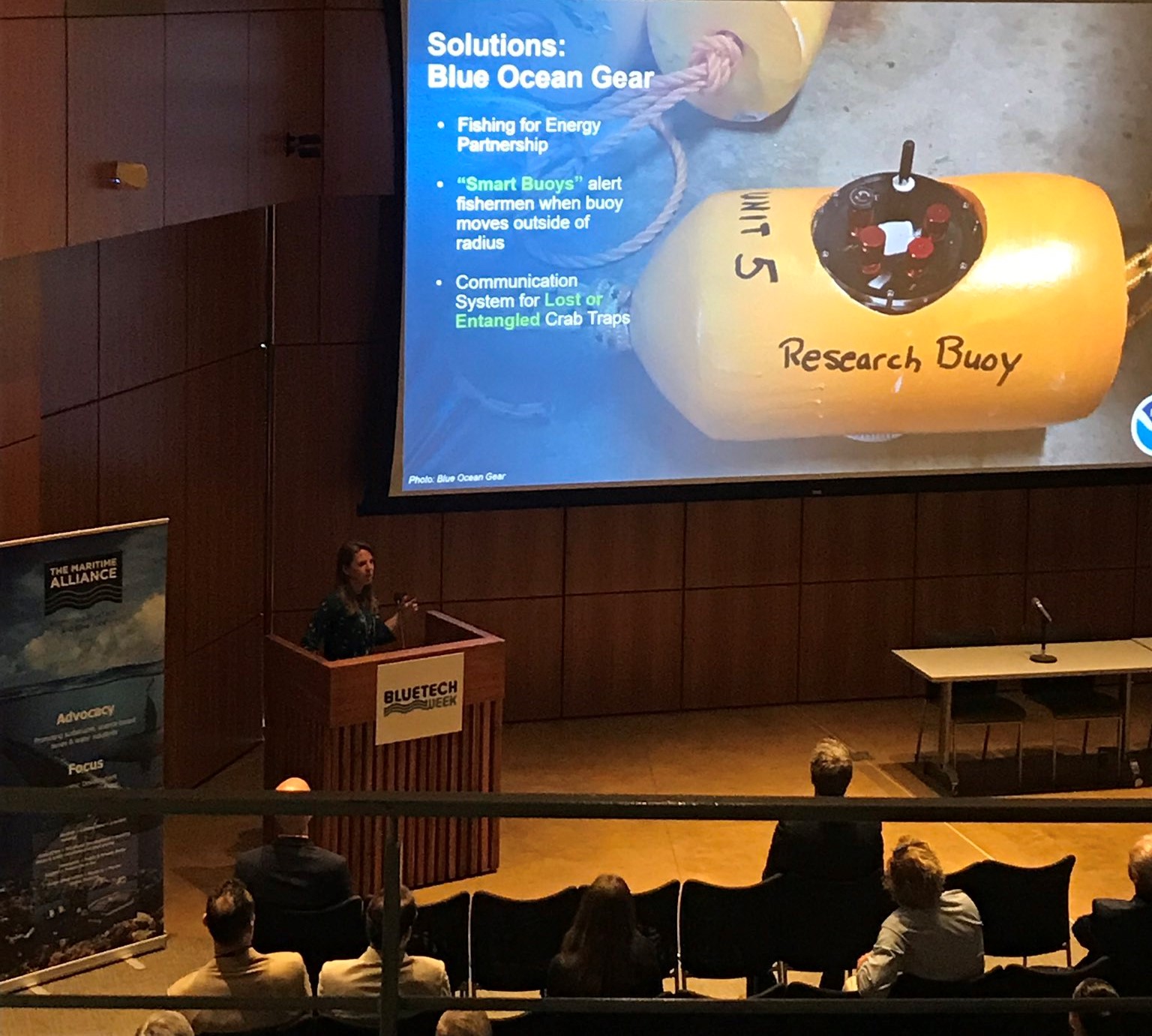 Held as part of BlueTech Week, the conference included discussions on industry solutions to plastics in the ocean, sunken vessels and unexploded ordnances, and alternative solutions to fishing gear and netting. The Emergency Response Division's Deputy Director, Mark Dix, chaired a panel focusing on new technologies in oil detection and cleanup.
Sherry's talk covered the sources, impacts, and solutions to marine debris, and encouraged participants to consider upstream solutions to reduce debris at the source and generate less waste. A number of interesting new technologies were presented to an international audience with representation from industry, academia, nonprofits, and government.
For additional information, please contact Sherry.Lippiatt@noaa.gov or Mark.Dix@noaa.gov.