Back to top
OR&R Provides SCAT Training Class in Honolulu
MARCH 23, 2018 —During the week of March 19, OR&R's Emergency Response Division gave a Shoreline Cleanup Assessment Technique (SCAT) training class in Honolulu, Hawaii.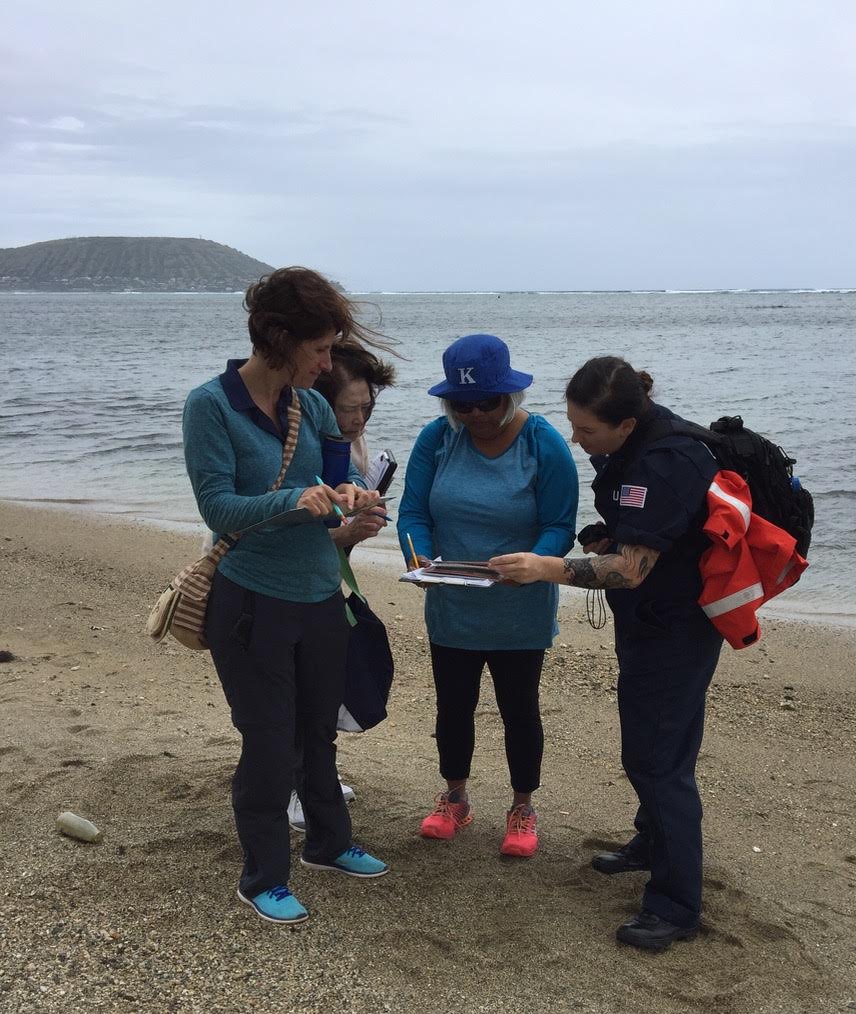 The three-day class included a combination of lectures and field exercises along shorelines in Hawaii at risk of impacts in the event of an oil spill.  Students included spill responders from U.S. Coast Guard Sector Honolulu, U.S. Navy – Pearl Harbor, U.S. Marine Corps – Kaneohe Bay, U.S. Fish and Wildlife Service, the State of Hawaii Department of Health Hazard Evaluation and Environmental Response, and private industry.  
For more information, contact Ruth.Yender@noaa.gov.