Back to top
OR&R's Pollution Response to Irma and Harvey
September 12, 2017--NOAA's Office of Response and Restoration (OR&R) is beginning to collect data on Hurricane Irma damage and aerial imagery from the NOAA National Geodetic Survey (NGS) in the aftermath of its path. We are talking to our partners such as the U.S. Coast Guard and other federal and state agencies about their scientific support needs.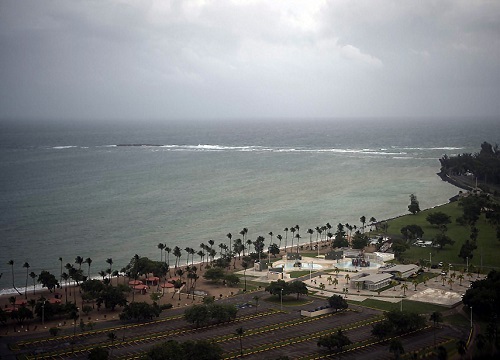 In Texas, in response to pollution in the aftermath of Hurricane Harvey, OR&R has been reducing on-scene staff but continues to provide scientific support remotely and on-scene.
Hurricane Harvey made landfall in in southern Texas on August 25, causing damage in a large area surrounding Corpus Christi, Houston, and Port Arthur. The storm and devastating floods that followed generated numerous oil and chemical spills and large amounts of marine debris in coastal Texas.
OR&R has assembled three Scientific Support teams for Hurricane Irma pollution response while at the same time providing coverage for Hurricane Harvey activities and coverage of the rest of the country for routine operations.
ERMA®, the NOAA Environmental Response Management Application, is an online mapping tool that integrates both static and real-time data. NOAA aerial imagery of the affected areas from NGS flight missions has been added to ERMA Gulf of Mexico as soon as it is available. Additional data and analysis are added to ERMA as requested.
Marine debris data, including potential debris locations, types, and quantities, is being captured in ERMA. OR&R is working with partners as they assess waterway debris from both storms.
For further information:
National Oceanic and Atmospheric Administration
NOAA National Hurricane Center