Back to top
OR&R Scientists Collaborate with Sea Grant to Share Latest Oil Spill Science with Industry and Partners
NOV. 3, 2017 — OR&R's Assessment and Restoration Division presented at a Sea Grant seminar, Responding to Oil Spills: Coastal Wetlands, on October 26 at the Mississippi State University Coastal Research and Extension Center in Biloxi, Mississippi.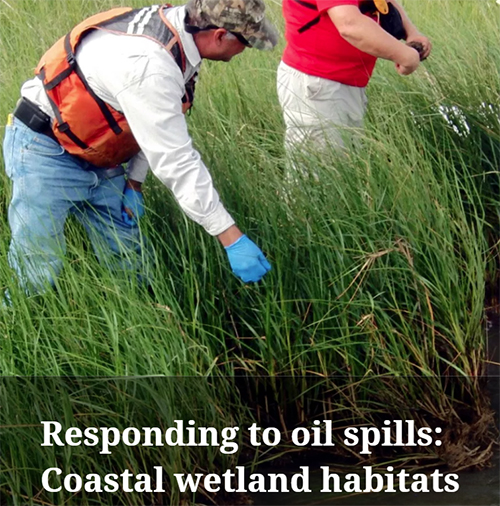 Through presentations, panel discussions and case studies, attendees learned about oil spill response and new science that can be used to respond to, monitor, and recover from oil spills. The presentation focused on potential impacts to natural resources during response and how to monitor and minimize these impacts. Over 100 emergency responders, researchers, industry reps, as well as, state, local, and federal agencies attended in person and via webinar. This seminar is one of three "Responding to Oil Spills" seminars offered by Sea Grant in the Gulf of Mexico. Future seminars will focus on nearshore habitats and beaches and offshore response techniques.
For more information, contact Marla.Steinhoff@noaa.gov.