Back to top
OR&R Staff Spotlight: Alexis Thorbecke
SEPTEMBER 28, 2018 — Alexis joined the Marine Debris Program (MDP) as a Communications and Education Specialist in July of 2018.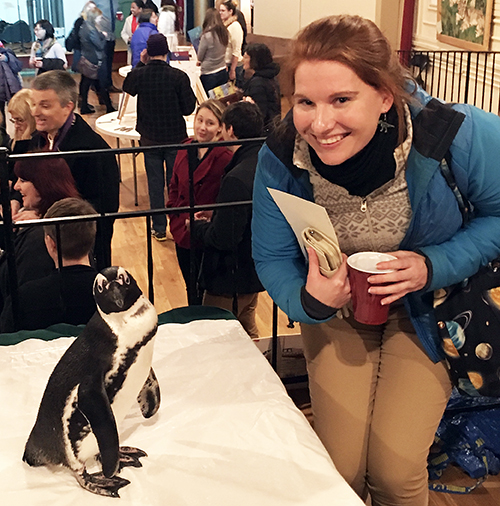 She is in charge of keeping the MPD website up to date, writes the blog, sits on the NOAA Education Council, and generally handles all things education.  She especially loves when she gets the opportunity to go into classrooms and educate students in person about the challenge of marine debris.
Alexis studied conservation biology at McGill University in Montreal, QC.  During her degree her spent three months in the high Andes of Bolivia studying management of vicuña (basically tiny, wild llamas). Her education background comes from years of experience working as an educator for a variety of nonprofits including the National Audubon Society, the NC Aquarium, and, most recently, the National Aquarium.  At the National Aquarium, Alexis worked on a variety of projects including a grant through NOAA on communicating climate science more effectively and testing different education methods for creating behavior change to reduce marine debris. Alexis not only loves to share her passion for science, but loves to delve into the most effective ways to communicate science and environmental issues to different audiences.   Drop her a line if you want to chat about ecophobia, scientific interpretation, creating behavior change, or just how to have a good conversation.
When not at work, Alexis loves to travel and explore new places, conduct experiments in the kitchen, and cuddle with her weird dog, Boo.