Back to top
OR&R Supports Emergency Pollution Response in Miami for Hurricane Irma
SEPT. 29, 2017 — NOAA Office of Response and Restoration (OR&R) staff have been supporting the Emergency Support Function-10 (ESF-10), Hurricane Irma, Florida, mission at the Incident Command Post (ICP) in Miami, Florida, since September 18.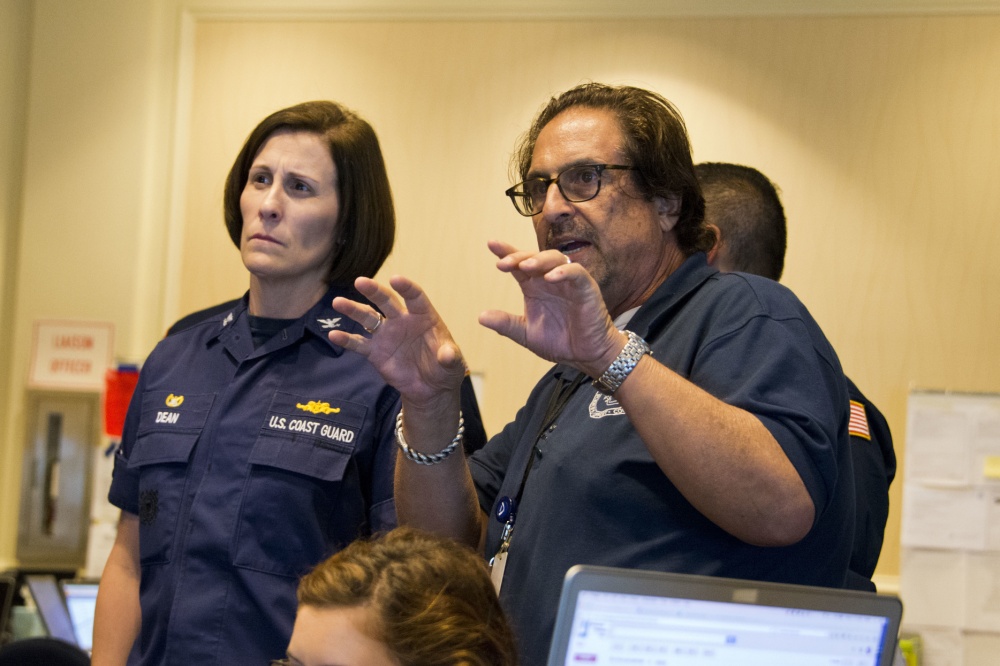 Led by Senior Scientific Support Coordinator (SSC) Brad Benggio, seven OR&R staff including five in the Environmental Unit, one in the Public Information Office (PIO), and one Safety Officer have been supporting U.S. Coast Guard and EPA field assessment teams who are visiting locations throughout Florida where vessels and debris containing potential pollution sources have washed ashore or sunk as a result of Hurricane Irma. 
The teams are being directed by work the OR&R team is doing in the ICP, including building maps with locations of targets identified through interpretation of aerial photos obtained by NOAA aircraft through NOAA's National Geodetic Survey (NGS). Informational data packages are being developed for each search grid area. The package includes: aerial imagery, maps, lists of resources at risk, sensitive coral and seagrass habitats, threatened or endangered species, and best management practices to ensure response and salvage activities are carried out in the best interest of the natural environment. The assessment teams use the grid survey packages to guide their assessments which will lead to removal of any potential sources of oil and hazardous materials that could be released into the environment.
See related U.S. Coast Guard press release: Update 3: Unified Command begins removal process for vessels displaced in Florida by Hurricane Irma.
For more information contact Jesse.Stark@noaa.gov.