Back to top
OR&R, U.S. Coast Guard Standing By for Hurricane Lane Response
Update: Aug. 29, 2018 — Though the Office of Response and Restoration has not yet been activated for response, parts of Hawaii were damaged by Hurricane Lane. The Big Island in particular experienced excessive amounts of rain and flooding, which may take some time to recover from. OR&R continues to stand by in the event of debris and pollution related incidents resulting from Lane.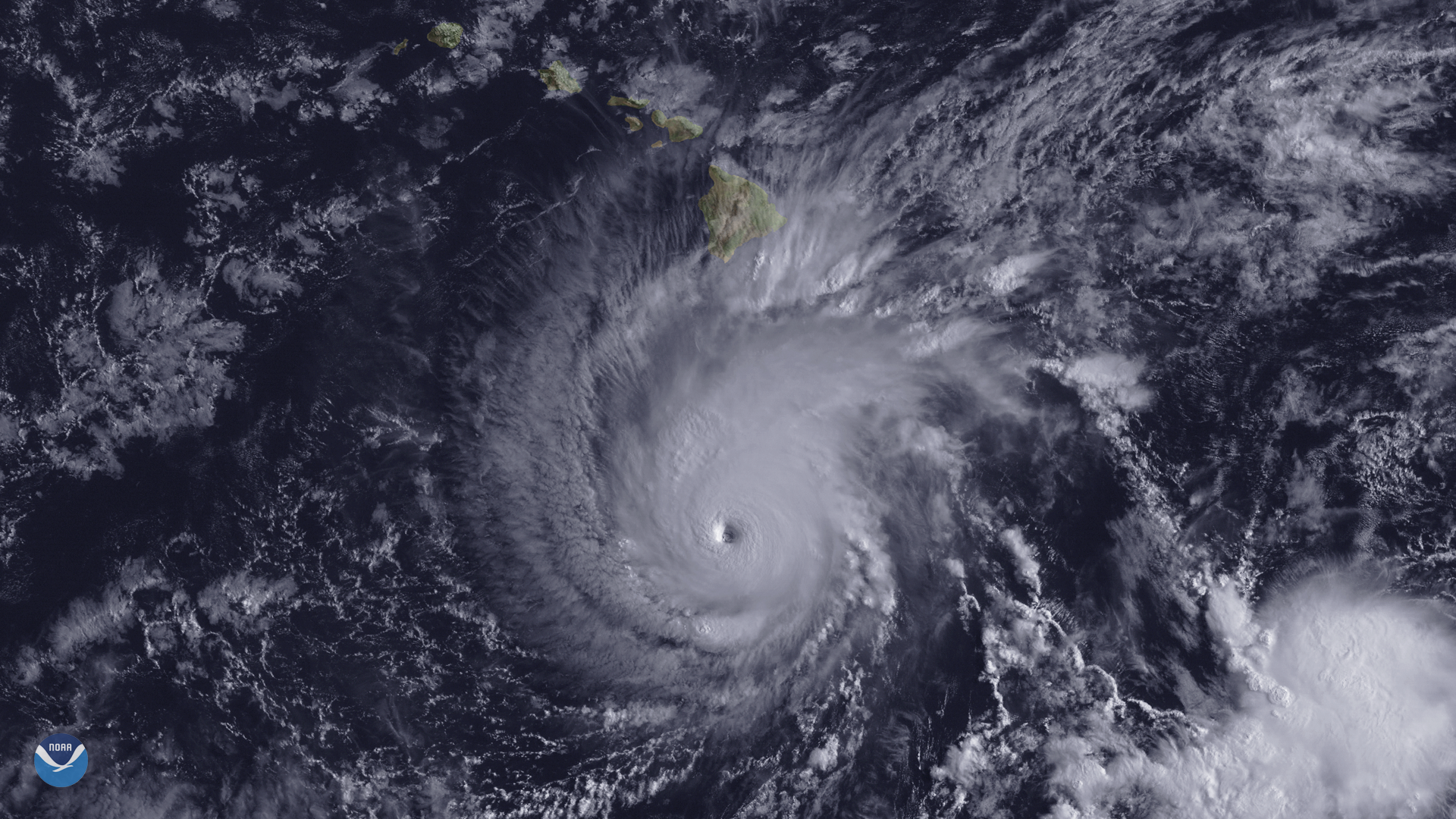 Aug. 24, 2018 — As Hurricane Lane continues to move north toward the main Hawaiian Islands, NOAA's Office of Response and Restoration, the U.S. Coast Guard, and many other federal and state agencies are alert and standing by to begin response efforts.
The Central Pacific Hurricane Center announced earlier this week that Hurricane Lane would be closing in on the Hawaiian Islands from Thursday and into the weekend. What began as a Category 4 hurricane was downgraded to a Category 2 this morning, though the latest forecast stated the center of the hurricane is still expected to come dangerously close to the central Hawaiian Islands today.
Life threatening conditions are still possible for the now Category 2 hurricane, with a potential for flash floods, landslides, and swells generating large and rough surf with dangerous rip currents. Hurricane Lane is expected to produce rainfall between 10 to 20 inches, with some areas receiving as much as 40 inches of rain. The Big Island, Maui County, and Oahu are already experiencing tropical storm conditions, including excessive rainfall resulting in flash floods.
In a press release on Wednesday, the the Coast Guard updated the port conditions in advance of Hurricane Lane, alerting the Hawaii County ports that gale force winds were expected within 12 hours.
The Coast Guard requested that all recreational watercraft should seek sheltered waters. Large ocean-going vessels and barges (200 gross tons and above) have been told to prepare to depart port before gale force winds are within 12 hours of the port — when all activity in the port will be suspended until the storm has passed and damage assessment has been completed.
Transportation of bulk oil and hazardous materials within the port has been limited, and shore-side facilities will begin to remove debris and make preparations for heavy weather.
"The Coast Guard reminds the public when hurricane or tropical storm force winds are present to stay off the water and clear of beaches. The Coast Guard's search and rescue capabilities degrade as storm conditions strengthen. This may delay help," the release advised. "Heed weather watches, warnings, and small craft advisories. Evacuate as necessary. Coast Guard personnel and other emergency responders may not be able to evacuate or rescue those in danger during the storm."
For more information on Hurricane Lane's progress and hurricane preparedness, please visit the Central Pacific Hurricane Center or the NOAA Hurricane Lane QuickLook.