Back to top
Infographics
OR&R has created a variety of infographics to augment information on our website and to stand alone as information sources covering a range of topics. Feel free to use these with NOAA credit.
Recovery Timeline: Exxon Valdez Oil Spill
25-year recovery timeline of Prince William Sound, following the 1989 Exxon Valdez oil spill.
(NOAA)
Deepwater Horizon Oil Spill - Potential impacts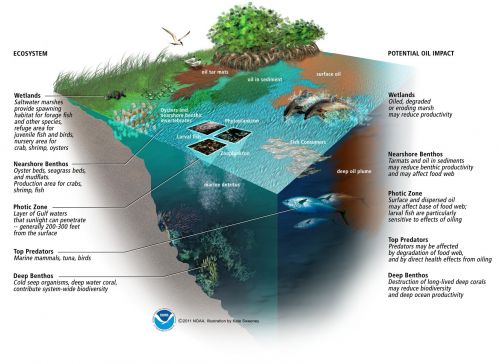 Sargassum: Floating Ecosystem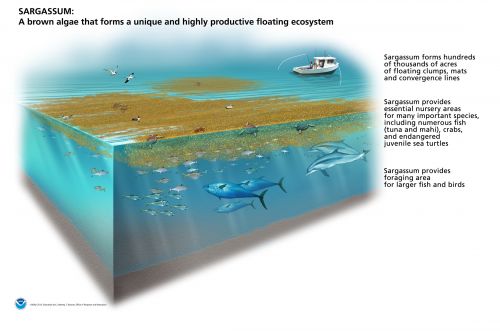 Section of marine environment showing sargassum, various fish and wildlife.
(NOAA - Kate Sweeney)
Ecosystem Components and Food Web - Gulf of Mexico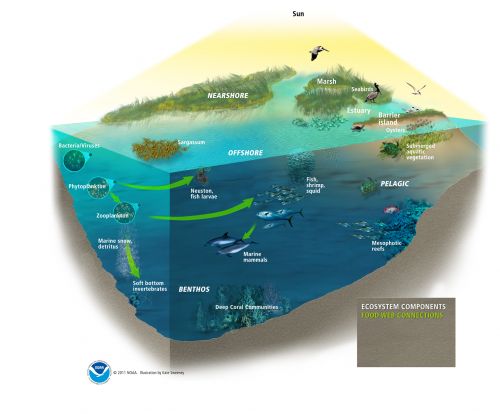 Diagram showing ecosystem components of nearshore, offshore, pelagic zone, and benthos in the Gulf of Mexico.
(NOAA- Kate Sweeney)
Conceptual Model of Arctic Oil Spill Exposure and Injuries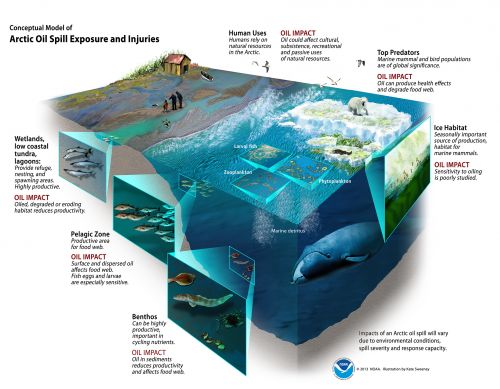 Cut-away illustration of wetlands, pelagic zone, and benthos.
(NOAA - Kate Sweeney)
Responding to Oil Spills at Sea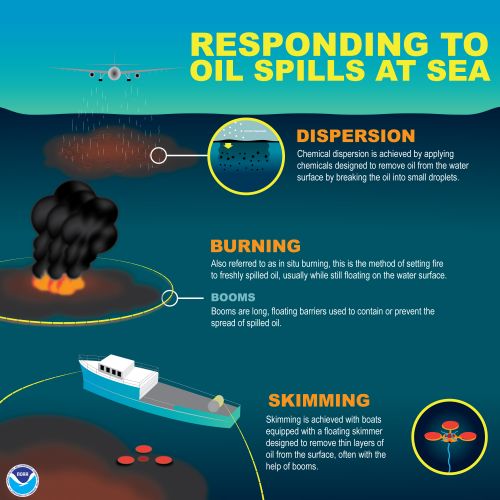 Illustrations shows methods of responding to an oil spill at sea.
(NOAA)
Responding to Oil Spills on Shore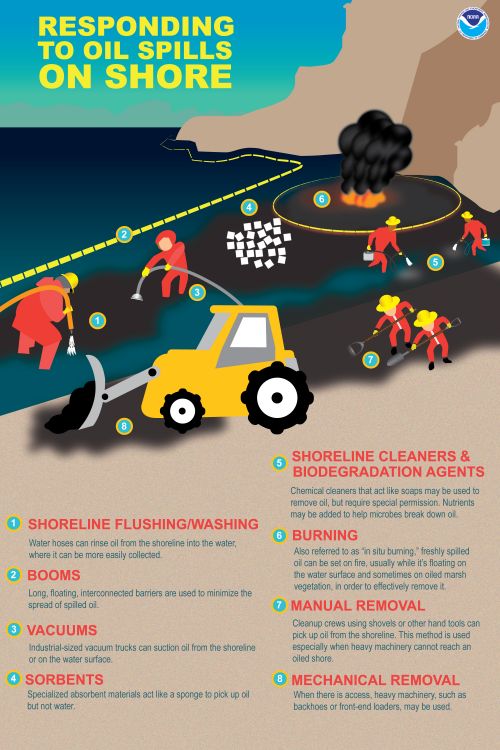 Illustration demonstrates a variety of cleanup and response methods to spills near or on the shoreline.
(NOAA)
Abandoned and Sunken Vessels
Illustration shows some of the harm an abandoned vessel can cause the environment.
(NOAA)
Where do Oil Spills Come From?

Demonstrates ways oil can enter the marine environment.
(NOAA)
Because of Spills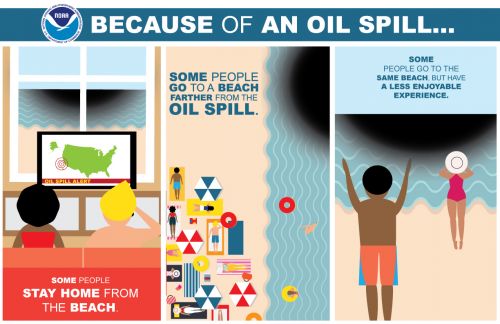 Illustration shows three simple ways an oil spill affects recreational activity on a beach.
(NOAA)
Responder Tools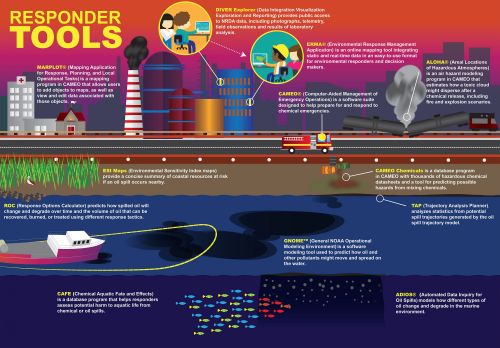 Illustration showcasing 11 applications used by scientists working on oil and chemical spill response and cleanup.
(NOAA)
Ecological Harm and Restoration at Hanford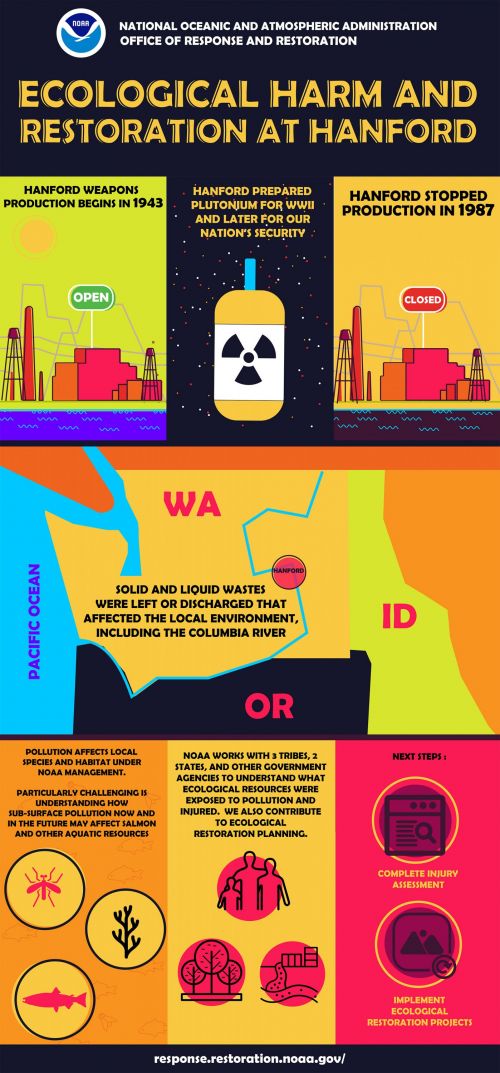 Information on the history, location, and cleanup of the Hanford Nuclear reservation in Washington.
(NOAA)
Plastics in the Ocean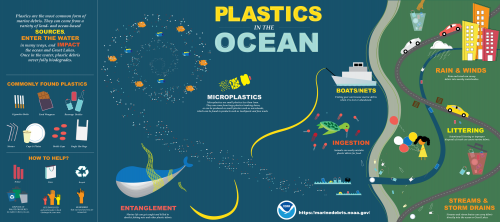 Information on the issue of marine debris.
(NOAA)
Ten Years Later: Delaware River oil Spill (Athos)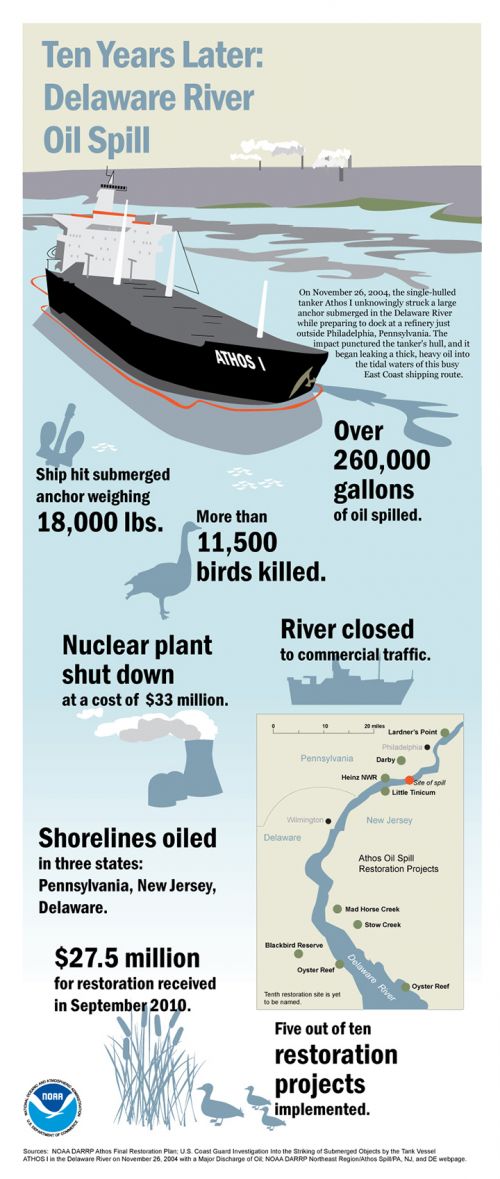 Key information points on the Athos Oil spill in the Delaware River in 2004.
(NOAA)
Largest Oil Spills Affecting U.S. Waters - 1969-Present
Major U.S. oil spills from 1969 to the present.
(NOAA)
Science at Work: Deepwater Horizon Oil Spill
Information on the volume of research conducted following the Deepwater Horizon oil spill in 2010.
(NOAA)
Getting to Restoration via a Natural Resources Damage Assessment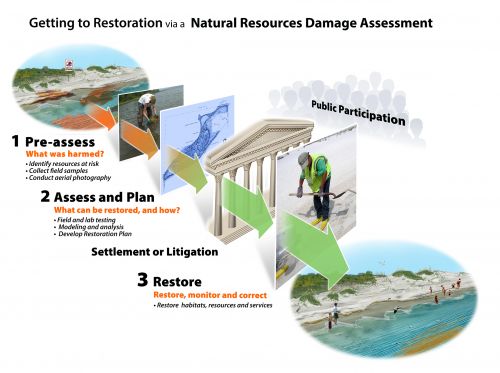 Information on how waste site restoration is achieved showing the steps in sequence.
(NOAA)
Questions Guiding NOAA's Oil Spill Science Recommendations
Questions that NOAA scientists consider when planning a response.
(NOAA)