Back to top
Trustee Tour of the Lower Duwamish River
AUG. 24, 2018 — Elliott Bay Trustees, including NOAA, Department of Justice, Department of Interior and tribal representatives, toured the Lower Duwamish River in Seattle, Washington.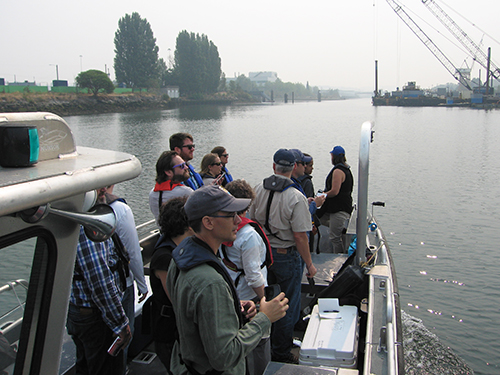 Participants familiarized themselves with this urbanized and industrialized river, viewing built up shorelines as well as areas already restored for fish and wildlife habitat. NOAA is the lead agency for the ongoing Natural Resource Damage Assessment process for the Lower Duwamish River.
For more information, contact Rebecca.Hoff@noaa.gov.