Back to top
Well Plugged, Response Continues for Lake Washington A10 Well Leak in Louisiana
DEC. 17, 2018 — An oil well near Port Sulphur, Louisiana that began discharging over a week ago has now been plugged. Oil cleanup continues in the wetlands for the more than 9,000 gallons of oil that was discharged before the wellhead was secured.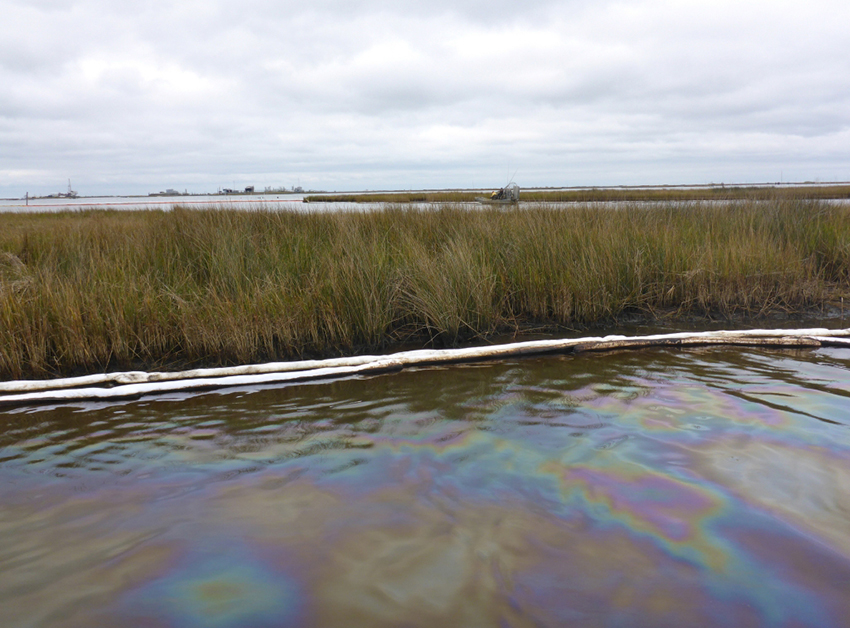 NOAA's Office of Response and Restoration was notified of the Lake Washington A10 Well Leak last Sunday, Dec. 9 when an equipment failure on a wellhead casing caused oil to begin discharging. OR&R has been on scene providing scientific support in the form of oil spill trajectories, aerial observations, and shoreline injury and cleanup assessments to the Unified Command.
Wildlife operations conducted by the Louisiana Department of Fish and Wildlife, the U.S. Coast Guard, and NOAA Office of Protected Resources are ongoing. The Unified Command has received reports of oiled birds and bottlenose dolphins have been observed swimming through oil on the water's surface.
The Coast Guard stated in a press release earlier today that 10,080 gallons of oily water mixture has been recovered so far.
This is an update to the original story posted on Dec. 13, 2018.