Behind the Budget: A Look Ahead for NOAA's Office of Response and Restoration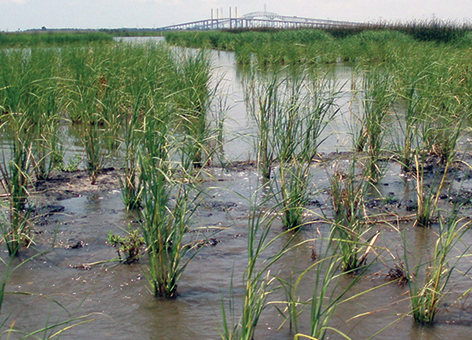 MAY 14, 2013 -- Here, we take a peek into the world of science policy (and the budgets that make it possible) as we hear from Dave Westerholm, director of NOAA's Office of Response and Restoration, about what we can expect as a starting point for this office in the next fiscal year. The White House recently released the President's Budget for Fiscal Year 2014. This budget offers several exciting opportunities for research, development, and growth in response and restoration activities at NOAA. The budget contains close to $4 million in increases for the Office of Response and Restoration (OR&R). I am very proud of the work we do every day at OR&R and am very grateful for all the support that enables this work. In the last year we responded to 139 environmental incidents, including Hurricane Sandy, generated over $800,000 for restoration through the natural resource damage assessment process, opened NOAA's new Gulf of Mexico Disaster Response Center, and saw passage of the Marine Debris Act Amendments of 2012 (which expanded the scope of our office to deal specifically with large amounts of natural disaster debris). While meeting the needs of those critical issues, we have continued to support the ongoing response and damage assessment for the Deepwater Horizon/BP oil spill, looked forward to address emerging challenges in the U.S. Arctic by launching an Environmental Response Management Application (ERMA) online mapping tool for the Arctic region and contributed our expertise to interagency planning and preparedness in support of ongoing energy exploration in the Arctic. I am eager to show you what OR&R can do with the latest budget from the President that will build upon our recent achievements: The fiscal year 2014 budget proposes a $2 million increase for Natural Resource Damage Assessment to increase technical, strategic, and legal support so we can more quickly move more oil spill and hazardous waste site cases toward settlement and support the restoration process. We anticipate that this increase will more than pay for itself in settlement funds recovered from responsible parties and deliver significant return on investment for the American public. There is an increase of $1 million for the NOAA Marine Debris Program to fund a variety of programs and efforts to reduce and prevent the impacts of marine debris. This includes funding for:
research programs and academic institutions with demonstrated expertise in the economic impacts of marine debris.
alternatives to fishing gear that pose potential marine threats.
enhanced tracking, recovery, and identification of lost and discarded fishing gear.
efforts to reduce the amount of baseline debris from ocean and non-ocean based sources.
Additionally, the Marine Debris Program's regional marine debris coordination program will receive a funding increase to enhance regional efforts and develop response plans for states in the Northeast, Southeast, and Gulf of Mexico as described under the Marine Debris Act. These plans will help federal, state, and local authorities plan and prepare for the next major marine debris cleanup event, for example, a hurricane. This budget also proposes funding increases for emergency response preparedness in the Arctic and Gulf of Mexico and for our innovative ERMA tool to transition to a cloud computing platform. These funds will allow OR&R to improve our services through participation in more regional response exercises with governmental and private partners and enhance scientific support for the Arctic through increased direct engagement with Arctic communities. I invite you to review the NOAA Fiscal Year 2014 Budget Summary [PDF] for more detailed information on all of NOAA's proposed activities in the President's budget. Each budgetary increase provides a significant opportunity to build NOAA's capacity to assess future oil and chemical spill impacts, plan for increased maritime activity in the Arctic, and expand our scientific and tactical capabilities using state-of-the-art information management. The budget also will help NOAA to develop capabilities that will lead to more effective strategies to prevent and mitigate the effects of marine debris. I hope to work with our office's many partners and supporters in the coming months to ensure OR&R's capacity will continue to meet the rising tide of ocean and coastal challenges to protect lives, property, and the environment and to keep commerce moving. Dave Westerholm currently serves as the Director of NOAA's Office of Response and Restoration. Prior to NOAA, he had several years of corporate experience as both Senior Operations Director and Vice President for Maritime Security, Policy and Communications for Anteon Corporation and then General Dynamics. He is a retired Coast Guard Captain with over 27 years of experience in a variety of fields including maritime safety, port security, and environmental protection.