Back to top
OR&R Offers Science of Chemical Releases (SOCR) Class
APRIL 13, 2018 — OR&R's Emergency Response Division (ERD) is currently accepting applications for a Science of Chemical Releases (SOCR) class in Mobile, Alabama from June 25-28, 2018.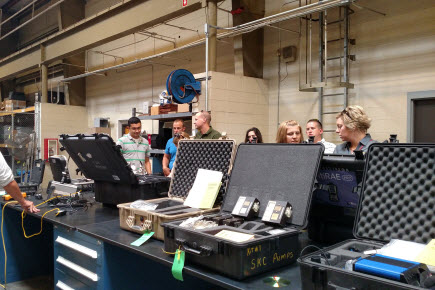 Class will begin on Monday afternoon at 1:00, June 25, 2018 and will conclude on Thursday, June 28, 2018 at 4:00 PM.
The application deadline is Friday, May 4, 2018.  Applicants will be notified via email regarding their participation status no later than Friday, May 11, 2018.
Please be advised that SOCR classes are not filled on a first-come, first-served basis. ERD tries to diversify the participant composition to ensure a variety of perspectives and experiences to enrich the workshop for the benefit of all participants. The class will be limited to 40 participants.  Applicants can find more information regarding the SOCR class, as well as find our on-line application.
Contact OR&R's Disaster Preparedness Program (DPP) training coordinator, Jamechia.Hoyle@noaa.gov for more information.