Back to top
Upcoming Training for Responders
MARCH 8, 2019; UPDATED MARCH 25, 2019 — OR&R staff and scientists are busy preparing for a number of upcoming trainings for the U.S. Coast Guard and other response partners.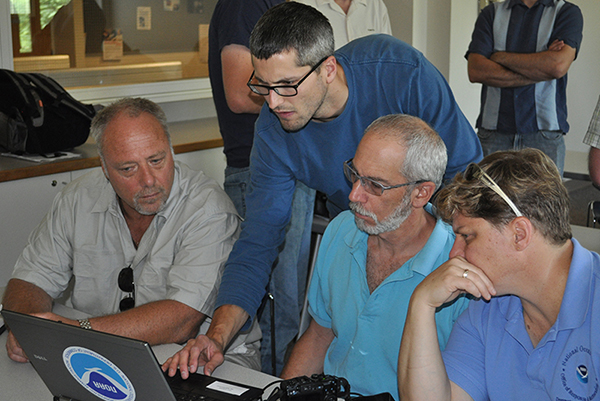 In addition to this month's training events in Hagatna, Guam and at NOAA's Disaster Response Center in Mobile, Alabama, OR&R is planning for the following training events over the next few months. We encourage you to apply!
In Seattle, Washington, OR&R's popular Science of Oil Spills (SOS) training will be offered the week of June 3. In the Great Lakes region (Independence, Ohio), the last SOS class of the fiscal year will be offered the week of July 22. Interested applicants should use the SOS Application Form to apply.
For those who respond to chemical and hazardous materials spills, Science of Chemical Releases (SOCR) training will be hosted the week of June 17 in Seattle. Use the SOCR Application Form to apply for this training.
Charleston, South Carolina will be the venue for a NOAA-Specific ICS-300 training on April 23-25, hosted by the NOS Disaster Preparedness Program for NOAA employees only. Unlike other ICS-300 courses, this class includes key information about NOAA's authorities and responsibilities relative to preparedness, emergency response, resilience, and recovery activities for major incidents and natural disasters.
Finally, in Wells, Maine, at the Wells National Estuarine Research Reserve, OR&R will host training in Shoreline Cleanup Assessment Technique (SCAT). The training will be held May 13-16. Each SCAT class is coordinated and conducted by the NOAA Scientific Support Coordinator (SSC) for a given region, in response to a request from the U.S. Coast Guard. SCAT classes are generally fairly small, and primarily filled with Federal and State responders, with some limited participation from industry. If you are interested in taking the training, please contact the scientific support coordinator for your region.
 
For more information, contact Kimberly.Albins@noaa.gov.