Back to top
Response Tools for Chemical Spills
Here is a quick guide to many of the most commonly used tools and resources that OR&R offers for chemical spill responders and planners. General emergency responders may also want to refer to the quick list of tools and resources for oil spill response.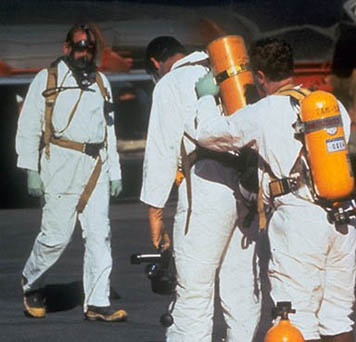 CAMEO® software suite and related programs:
CAFE Database, a program to help responders in their assessment of environmental impacts from chemical or oil spills into an aquatic environment.
Training, training resources for CAMEO.
More Information about Chemical Spill Response