Back to top
Oil Spills in Marshes: Planning and Response Considerations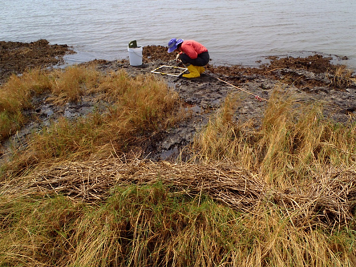 Marshes provide many important ecological services and functions and are habitat to many species. Marshes can be contaminated by spills on water, as well as by pipelines crossing under, through, or adjacent to marshes. When an oil spill affects these habitats, impacts can be severe; however, impacts from inappropriate response methods can increase these impacts and slow overall recovery.
The report, Oil Spills in Marshes, is intended to assist those who work in spill response and planning where fresh and salt marshes are at risk of oil spills. By understanding the basics of the ecology of marshes and learning from past oil spills in marshes, we can better plan for, protect, and make appropriate decisions for how to respond to future oil spills.
The report is the fourth in a series of spill response publications prepared by NOAA's Office of Response and Restoration. Other publications in the series include these reports on oil spills and specific warm-water resources: Oil Spills in Coral Reefs, Oil and Sea Turtles, and Oil Spills in Mangroves. Oil Spills in Marshes was jointly published by NOAA's Office of Response and Restoration and the American Petroleum Institute.
Download the Report: Oil Spills in Marshes: Planning and Response Considerations [PDF, 4.8 MB]: Published September 2013.
Order a Printed Copy: Contact our Photos and Orders Specialist by email or by phone (206.526.6558) to inquire about obtaining a printed copy of this publication.
In chapter four of this report, several case studies are summarized, focusing on different types of oil and treatment methods used, and highlighting the lessons that were learned and have influenced future spill responses. Learn more about these case studies:
More Information about Oil in Marshes