Back to top
Response Tools for Oil Spills
Here is a quick guide to many of the most commonly used tools and resources that NOAA OR&R offers for oil spill responders and planners. General emergency responders may also want to refer to the quick list of tools and resources for chemical spill response.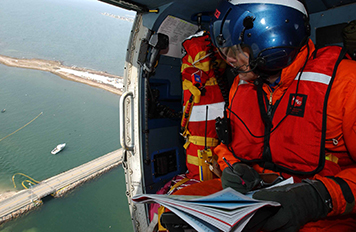 GNOME suite and related programs:
ERMA®, the online mapping tool for environmental response data, adapted to a variety of regions.
Environmental Sensitivity Index (ESI) maps and data, concise summaries of coastal resources that may be at risk in a spill incident.
CAFE Database, a program to help responders in their assessment of environmental impacts from oil or chemical spills into an aquatic environment.
Response System Planning Tools, tools to assess system performance of oil spill response methods, including mechanical recovery of oil, dispersant application, and in situ burning of oil.
Publications, Training, and Other Resources
More Information about Oil Spill Response