Back to top
GNOME Suite for Oil Spill Modeling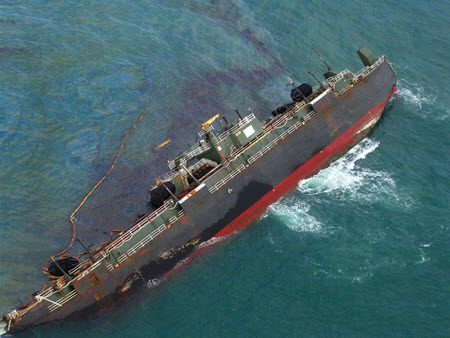 The GNOME (General NOAA Operational Modeling Environment) Suite is a set of modeling tools for predicting the fate and transport of pollutants (such as oil) spilled in water. These modeling tools are used for NOAA's spill response support and are also publicly available for use by the broader academic, response, and oil spill planning communities.
The suite will replace the desktop GNOME and desktop ADIOS programs—NOAA's flagship trajectory and fate modeling tools—with a new Web interface and updated fate and transport algorithms. This next generation of GNOME is currently under active development and testing by OR&R's Emergency Response Division.
The GNOME modeling suite can be used and accessed in multiple ways and includes the following features:
Web interface as WebGNOME, including Location Files that no longer need to be downloaded
3D transport modeling
Weathering algorithms from the ADIOS weathering model, with updates
Integration of the TAMOC deepwater blowout model
Integration of the Response Options Calculator (ROC) to assess performance of spill response systems (i.e., skimming, burning, application of chemical dispersant)
Enhanced output for interaction with GIS systems
A scripting interface for automation and batch processing (PyGNOME)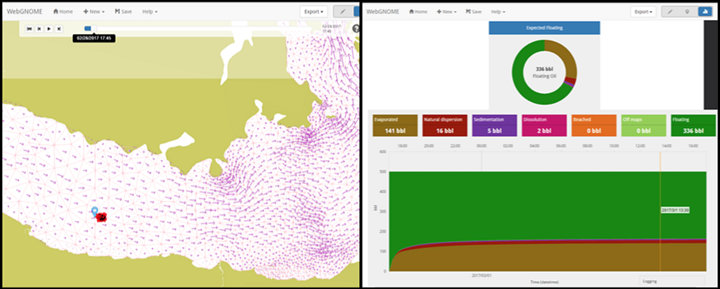 Current Operational Versions
While development of WebGNOME is under way, the previous core components of the GNOME suite will be maintained, supported, and used for NOAA's spill response support.
GNOME—the desktop trajectory modeling tool—that can be used with downloadable Location Files (pre-packaged information about tides and currents for a particular place).
ADIOS®, NOAA's stand-alone oil weathering model.
ROC (beta), a tool that assesses the general performance of oil spill response systems, such as the mechanical recovery (skimming) of oil from the water, the application of dispersant, and the burning of spilled oil.
Other Programs related to the GNOME Suite
Several other stand-alone programs can be used with the GNOME suite for spill planning or response:
Questions: Contact us with questions, comments, or suggestions about GNOME.